This post is presented by our media partner Psychedelic News Wire
View the original article here.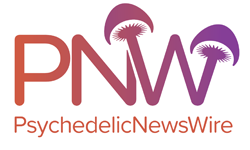 Compass Pathways recently released data that shows that selective serotonin reuptake inhibitor ("SSRI") drugs can be used together with psilocybin. SSRI drugs are commonly used to treat mental health conditions including anxiety and depression.
Estimates show that more than 300 million individuals globally suffer from major depressive disorder, with about one-third of that population not getting finding any help or relief from current therapies.
Compass is carrying out a trial for its COMP360 psilocybin formulation, which involves patients on SSRI therapy being administered with one 25 mg dose of its therapeutic formulation. The study found that the treatment outcomes in patients who stopped using SSRI drugs before beginning psilocybin therapy were similar to those who continued to use the prescribed medication while on psilocybin therapy.
Compass chief medical officer Guy Goodwin stated that the results of the trial challenged the belief that using SSRI drugs in conjunction with psilocybin could interfere with the therapeutic effect of the psychedelic drug. He explained that the study's findings offered evidence that the COMP360 therapy could be used as a monotherapy as well as a complementary treatment to SSRI medication.
In addition to this, the study found that the psilocybin therapy was well tolerated when administered at the same time as the patient's SSRI medication. Researchers note that there were no severe treatment-emergent adverse events associated with suicidal behavior or ideation nor was self-injury observed.
This study is important, especially for the emerging psychedelics space, because research has shown that mental health conditions would be more effectively treated with the use of psychedelics such as LSD, DMT, ketamine, MDMA and psilocybin.
Compass Pathways is anticipating its meeting with the FDA which is scheduled for early next year. It plans to finalize its plans for its phase III trial, which it hopes will commence by the third quarter of next year.
The new data was released only a few weeks after Mind Medicine (NASDAQ: MNMD) (NEO: MMED) ("MindMed"), another psychedelic medicine biotech firm, released data showing that the use of escitalopram, an SSRI medication, had no impact on psilocybin's positive mood effects. The study was conducted by researchers at the University Hospital Basel Liechti Lab, who discovered that pretreatment with the SSRI drug didn't modify psilocin's pharmacokinetics. Psilocin is the active compound found in psilocybin.
In the report, Dr. Matthias Liechti, the principal investigator for the MindMed study, noted that the study's findings showed that psilocybin could be administered during treatment with escitalopram without altering psilocybin's effects.
Many other companies, including Delic Holdings Corp. (CSE: DELC) (OTCQB: DELCF), are also engaged in their own research and development work with the aim of bringing to market psychedelic medicines indicated for various mental health conditions. These companies hope the time will come soon that the world can look forward to a variety of effective mental health condition remedies being readily available to those who need them.
NOTE TO INVESTORS: The latest news and updates relating to Delic Holdings Corp. (CSE: DELC) (OTCQB: DELCF) are available in the company's newsroom at https://ibn.fm/DELCF
About PsychedelicNewsWire
PsychedelicNewsWire (PNW) is a specialized content distribution company that (1) aggregates and distributes news and information on the latest developments in all aspects and advances of psychedelics and their use, (2) creates PsychedelicNewsBreaks designed to quickly update investors on important industry news, (3) leverages a team of expert editors to enhance press releases for maximum impact, (4) assists companies with the management and optimization of social media across a range of platforms, and (5) delivers unparalleled corporate communication solutions. PNW stays abreast of the latest information and has established a reputation as the go to source for coverage of psychedelics, therapeutics and emerging market opportunities. Our team of seasoned journalists has a proven track record of helping both public and private companies gain traction with a wide audience of investors, consumers, media outlets and the general public by leveraging our expansive dissemination network of more than 5,000 key syndication outlets. PNW is committed to delivering improved visibility and brand recognition to companies operating in the emerging markets of psychedelics.
To receive instant SMS alerts, text "Groovy" to 21000 (U.S. Mobile Phones Only)
For more information please visit https://www.PsychedelicNewsWire.com
Please see full terms of use and disclaimers on the PsychedelicNewsWire website applicable to all content provided by PNW, wherever published or re-published: https://www.PsychedelicNewsWire.com/Disclaimer
Do you have questions or are you interested in working with PNW? Ask our Editor
PsychedelicNewsWire (PNW)
San Francisco, California
www.PsychedelicNewsWire.com
415.949.5050 Office
Editor@PsychedelicWire.com
PsychedelicNewsWire is part of the InvestorBrandNetwork.
This post was originally published by our media partner here.