This post is presented by our media partner The Growth Op
View the original article here.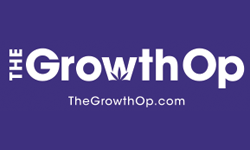 Weed-using vascular surgical patients had worse bypass outcomes and increased amputation and opioid use
Article content
Patients who consumed cannabis before receiving lower extremity bypass experienced more complications and amputations following the procedure, suggests a new study out of Michigan.
Article content
Researchers looked at 11,013 cases for 2014 to 2021 from the Blue Cross Blue Shield of Michigan Cardiovascular Consortium and found that using cannabis seems to have a negative impact on outcomes for a common bypass surgery. The vast majority, 91 per cent, patients reported no cannabis use in the past month, leaving about a tenth of participants who did use the drug.
Article content
As for peripheral artery bypass, a procedure that researchers characterize as minimally invasive, it involves detouring blood around a narrowed or blocked artery in one of the legs with a vein or synthetic tube.
Article content
Appearing in the journal, Annals of Vascular Surgery, the study considered cannabis use and postoperative outcomes at 30 days and a year post-procedure.
Pointing out that cannabis is one of the most commonly used substances in the U.S., and that use is rising, investigators from the University of Michigan's Department of Surgery, nonetheless, write in the study abstract that there's "a paucity of data regarding the effects of cannabis and surgical outcomes."
Investigators learned the "patients who used cannabis prior to lower extremity bypass had decreased patency, meaning the graft had a higher chance of becoming blocked or occluded," at both 30 days and a year later, notes a university statement.
Furthermore, compared to non-users, patients who used cannabis "were 1.25 times more likely to require amputation one year after surgery" and were just shy of 1.6 "times more likely to use opioids after discharge," study authors write.
Article content
Results of a separate study presented at the recent Anesthesiology 2022 annual meeting in New Orleans indicated marijuana consumers undergoing surgery experience more post-operative pain than non-users. That pain also translated into higher opioid consumption after surgery.
Compared to those who abstain, patients who used weed had 14 per cent more pain during the first 24 hours after surgery and seven per cent had more opioids.
Another study released in 2020 looked at the anesthesiology needs of 118 patients who underwent surgery for a broken shin bone. Weed consumers required an average of 37.4 millilitres of anesthetic compared to 25 millilitres for non-users, reported higher pain scores and received 58 per cent more opioids daily while still in hospital.
Article content
"While past studies on the effects of cannabis use on pain response suggested an increase in pain tolerance after smoking cannabis, our studies and other contemporary findings show the opposite," Dr. Drew Brael, first author and an integrated vascular surgery resident at U-M Health, says in the statement.
"Given the increase in cannabis use and abuse in conjunction with the opioid epidemic, the results suggest a need for a better understanding of pain management for cannabis users who are having vascular surgery," Dr. Brael contends.
Dr. Peter Henke, director of the university's Health Frankel Cardiovascular Center, says the findings "show a need for screening for cannabis use and open conversations between patients and clinicians to help inform preoperative risk assessment and decision-making for lower extremity bypass."
"While its exact mechanisms are unclear, cannabis and its active compounds play a role in platelet function and microcirculation that may lead to decreased rates of limb salvage after lower extremity bypass," Dr. Henke points out.
Study authors acknowledge that future studies are needed, but that the current research "provides novel data that can be used to counsel patients undergoing vascular surgery."
We'd love to hear from you. Get in touch with feedback and story tips at thegrowthop@postmedia.com
This post was originally published by our media partner here.