This post is presented by our media partner The Growth Op
View the original article here.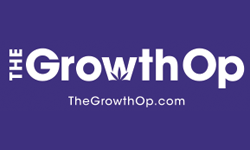 Researchers found that 18 per cent of the topical products contained more CBD than advertised, 58 per cent contained less and 24 per cent were accurately labelled.
Article content
A new study from Johns Hopkins University School of Medicine has found a selection of cannabidiol (CBD) products available from national retailers in the U.S. are inaccurately labelled.
Article content
The study of 105 topical CBD products determined that 18 per cent of the products contained more CBD than advertised, 58 per cent contained less and 24 per cent were accurately labelled.
Researchers also found that 35 per cent of the products tested contained THC, though in amounts that were less than 0.3 per cent, the legal limit for hemp. Additionally, many of the products made therapeutic or cosmetic claims.
"These findings suggest that improved regulatory oversight of cannabis and hemp products is needed to ensure quality assurance, deter misleading health claims, and potentially prevent unwanted drug effects among consumers," researchers noted.
Article content
The products were purchased from online retailers as well brick and mortar stores, including pharmacies, grocery stores, and cosmetic or beauty stores in Baltimore, Maryland. Of the 105 total products, 60 were purchased online and 45 came from retail locations.
The products were then analyzed, via gas chromatography-mass spectrometry, from March to June 2022.
Researchers found that the median percentage deviation between the actual total amount of CBD and the labelled amount was 21 per cent for in-store products and 10 per cent for online products.
Overall, 20 per cent of the products made therapeutic claims, while 14 per cent made cosmetic claims. Of the 37 products that contained THC, four had been labelled as THC-free.
Article content
"These findings suggest that clinical studies are needed to determine whether topical cannabinoid products with THC can produce psychoactive effects or positive drug tests for cannabis," researchers concluded.
In May, a study out of the University of Colorado Boulder found that the information found on U.S. cannabis labels, or lack thereof, could be "confusing or misleading" for consumers.
Published in the journal PLOS One, the authors analyzed the cannabinoid and terpene content of almost 90,000 commercial cannabis samples across six U.S. states and found that "commercial labels do not consistently align with the observed chemical diversity."
Beyond THC and CBD, investigators also looked at terpene labelling and found that "it is likely that a sample with the label indica will have an indistinguishable terpene composition as samples labelled sativa or hybrid."
Article content
"Our findings suggest that the prevailing labelling system is not an effective or safe way to provide information about these products," said study co-author Brian Keegan, an assistant professor of information science at CU Boulder.
Another study this year, published by Israel-based Leafreport, found that about 60 per cent of the cannabis products examined for CBD, cannabinol (CBN) and/or melatonin, were not properly labelled.
"Frankly, the results illustrate the need for a more transparent CBD industry," said Gal Shapira, product manager at Leafreport.
Fifty-two CBD products were tested and 60 per cent of those products were off from the labelled strength by over 10 per cent. Forty per cent of the tested products were rated "excellent," as the combined levels of CBD, CBN and melatonin were within 10 per of what was noted on the product label.
"While some variation is expected for CBD products, it should still be within reasonable levels," noted the report. "Industry experts recommend that cannabis products should have cannabinoid levels that are within 10 per cent of the label, meaning accurate CBD products should contain anywhere from 90 per cent to 110 per cent of the advertised cannabinoid content."
Subscribe to Weekend Dispensary, a weekly newsletter from The GrowthOp.
This post was originally published by our media partner here.