This post is presented by our media partner Psychedelic News Wire
View the original article here.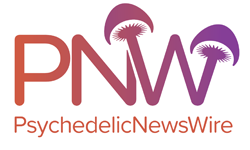 There has been increased interest in psychedelic treatments in recent years as initial studies have revealed that psychedelic drugs have the potential to alleviate certain mental health conditions. Psychedelic therapy is a relatively new field, but it has shown great promise in treating conditions such as mood disorders and post-traumatic stress disorder (PTSD).
Now a study that was recently published in "Frontiers of Psychology" looks to give physicians a way to apply and measure psychedelic integration throughout the therapy process. Psychedelic integration refers to a process where a patient revisits their past traumatic experiences under the influence of psychedelics, pays keen attention to any insights they gain from the experience and integrates these insights into their life.
Since every person's experience and memory are unique, psychedelic integration can work in many ways. For example, combining psychedelic therapy with talk or psychotherapy has proven to be effective at helping patients make breakthroughs and integrate their insights in clinical trials.
Dubbed psychedelic-assisted psychotherapy, this treatment can generally be broken into three stages. The preparation stage gives the patient room to specify any anxieties they would like to address and allows them to bond with the therapist. The preparation stage is extremely crucial and can determine the outcome of the upcoming psychedelic trip.
The second stage is the assisted psychedelic trip. This process will most likely occur in a pleasantly lit and decorated hospital room with the patient's therapist by their side. The experience is also supplemented with a well-curated playlist of music to help guide the course of the psychedelic trip.
Integration is the final stage of the process. Here, the patient, with the aid of the therapist, will expand on any insights they may have gained through the experience and try to figure out how they can apply these insights into their life for real-world changes. However, that's easier said than done. There is a decent amount of research on psychedelics and their outcome on mental health, but we know precious little about integration.
Yale psychiatrist Jordan Slohsower says psychedelic integration is still vaguely conceived, undertheorized, and often consists of a non-standardized blend of supportive or active listening and introspective activities such as meditation, spending time in nature and journaling.
The recent study suggests how to measure integration by providing the first-ever scientifically validated scales. The Integration Engagement Scale (IES) measures behavioral changes after the psychedelic trip while the Experienced Integration Scale (EIS) measures whether the patient's emotional balance, mental well-being and sense of self have improved after the psychedelic experience. These scales can help clinicians and researchers understand how to integrate insights from psychedelic experiences by providing a way to measure and compare different styles of integration.
The study authors stated that they did not wish to profit from the scales and encouraged fellow psychedelic researchers to share them for use in other studies. Such studies documenting objective ways to assess concepts that appeared to be largely subjective gives more scientific grounding to an industry that is seeing plenty of forward strides from entities such as Delic Holdings Corp. (CSE: DELC) (OTCQB: DELCF) that are already active on the market in different jurisdictions.
NOTE TO INVESTORS: The latest news and updates relating to Delic Holdings Corp. (CSE: DELC) (OTCQB: DELCF) are available in the company's newsroom at https://ibn.fm/DELCF
About PsychedelicNewsWire
PsychedelicNewsWire (PNW) is a specialized content distribution company that (1) aggregates and distributes news and information on the latest developments in all aspects and advances of psychedelics and their use, (2) creates PsychedelicNewsBreaks designed to quickly update investors on important industry news, (3) leverages a team of expert editors to enhance press releases for maximum impact, (4) assists companies with the management and optimization of social media across a range of platforms, and (5) delivers unparalleled corporate communication solutions. PNW stays abreast of the latest information and has established a reputation as the go to source for coverage of psychedelics, therapeutics and emerging market opportunities. Our team of seasoned journalists has a proven track record of helping both public and private companies gain traction with a wide audience of investors, consumers, media outlets and the general public by leveraging our expansive dissemination network of more than 5,000 key syndication outlets. PNW is committed to delivering improved visibility and brand recognition to companies operating in the emerging markets of psychedelics.
To receive instant SMS alerts, text "Groovy" to 844-397-5787 (U.S. Mobile Phones Only)
For more information please visit https://www.PsychedelicNewsWire.com
Please see full terms of use and disclaimers on the PsychedelicNewsWire website applicable to all content provided by PNW, wherever published or re-published: https://www.PsychedelicNewsWire.com/Disclaimer
Do you have questions or are you interested in working with PNW? Ask our Editor
PsychedelicNewsWire (PNW)
San Francisco, California
www.PsychedelicNewsWire.com
415.949.5050 Office
Editor@PsychedelicWire.com
PsychedelicNewsWire is part of the InvestorBrandNetwork.
This post was originally published by our media partner here.