This post is presented by our media partner Psychedelic News Wire
View the original article here.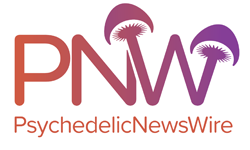 Psychedelic research has seen a significant surge in the past few years amid increased interest in psychedelics among the scientific community as well as the general public. Companies like Mind Medicine (NASDAQ: MNMD) (NEO: MMED) (DE: MMQ) are developing psychedelic-inspired medicines and therapies to address addiction and mental health disorders. Studies have found that psychedelics have plenty of potential as alternative treatments for mental health conditions such as major depressive disorder and post-traumatic stress disorder ("PTSD").
As drug reform activists across the country work to legalize these mind-altering drugs, researchers have stepped up their efforts to study the potential benefits and risks of psychedelics, and new research has now uncovered a possible link between LSD and increased memory performance.
The research, whose findings were reported in the "Experimental Neurology" journal, indicates that LSD possesses nootropic properties, meaning it has the potential to enhance cognitive performance by increasing mental functions such as attention, creativity, motivation and memory.
Researchers discovered that LSD, which is commonly referred to as acid, increased novelty performance in rates, enhanced memory performance in human brains, and led to a surge in neuroplasticity markers in human brain organoids. Although initial research has found that psychedelics can be effective treatments for a variety of mental ailments when administered with psychotherapy, we still do not understand the underlying molecular and cellular mechanisms that make psychedelics effective.
Building on studies that indicated neuroplasticity and neurogenesis may be the mechanisms behind the therapeutic effectiveness of psychedelics. Researchers from the Federal University of Rio Grande do Norte are working to determine if they could harness this neuroplasticity to develop LSD treatments capable of enhancing learning and memory.
The author of the study, a professor at Rio Grande do Norte's Brain Institute named Professor Sidarta Ribeiro, has spent the majority of his career studying the neural plasticity mechanisms that are associated with the cognitive benefits of dreaming and sleep. Over the past 10 years, he has become increasingly interested in how psychedelics can induce dream-like states that have significant cognitive impacts.
Riberio and his colleagues investigated the effects of LSD at the cellular level via brain-like structures that are artificially created from pluripotent stem cells, and discovered that the psychedelic has the ability to affect biological processes such as mTOR signaling, DNA replication and neural pathfinding.
All of these processes play a role in neural plasticity. In simple terms, neuroplasticity refers to the brain's ability to change, modify and adapt its structure and functions throughout its life due to experience.
The study authors wrote that participants who received an LSD dose performed better on memory tests the day after compared to those who took a placebo. They acknowledged that while this was the first research to provide evidence of LSD's memory-enhancing abilities, the effects of the LSD wasn't as potent and could be caused by "the single, relatively low dose applied."
The researchers also said that we would need more research to determine how age, gender and context differences could affect the memory-enhancing effects of LSD.
LSD isn't the only psychedelic compound attracting attention from the research community. Entities such as Cybin Inc. (NYSE American: CYBN) (NEO: CYBN) are also heavily invested in progressing their psilocybin drug-development programs to the level of obtaining FDA approval for those formulations so that mental health care is taken to a whole new level.
NOTE TO INVESTORS: The latest news and updates relating to Cybin Inc. (NEO: CYBN) (NYSE American: CYBN) are available in the company's newsroom at https://ibn.fm/CYBN
About PsychedelicNewsWire
PsychedelicNewsWire (PNW) is a specialized content distribution company that (1) aggregates and distributes news and information on the latest developments in all aspects and advances of psychedelics and their use, (2) creates PsychedelicNewsBreaks designed to quickly update investors on important industry news, (3) leverages a team of expert editors to enhance press releases for maximum impact, (4) assists companies with the management and optimization of social media across a range of platforms, and (5) delivers unparalleled corporate communication solutions. PNW stays abreast of the latest information and has established a reputation as the go to source for coverage of psychedelics, therapeutics and emerging market opportunities. Our team of seasoned journalists has a proven track record of helping both public and private companies gain traction with a wide audience of investors, consumers, media outlets and the general public by leveraging our expansive dissemination network of more than 5,000 key syndication outlets. PNW is committed to delivering improved visibility and brand recognition to companies operating in the emerging markets of psychedelics.
To receive instant SMS alerts, text "Groovy" to 844-397-5787 (U.S. Mobile Phones Only)
For more information please visit https://www.PsychedelicNewsWire.com
Please see full terms of use and disclaimers on the PsychedelicNewsWire website applicable to all content provided by PNW, wherever published or re-published: https://www.PsychedelicNewsWire.com/Disclaimer
Do you have questions or are you interested in working with PNW? Ask our Editor
PsychedelicNewsWire (PNW)
San Francisco, California
www.PsychedelicNewsWire.com
415.949.5050 Office
Editor@PsychedelicWire.com
PsychedelicNewsWire is part of the InvestorBrandNetwork.
This post was originally published by our media partner here.