This post is presented by our media partner Psychedelic News Wire
View the original article here.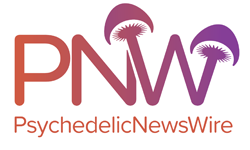 Microdosing is the practice of consuming low doses of hallucinogenic psychedelics such as LSD and psilocybin. This practice appears to be growing in popularity, with individuals who microdose touting the practice's potential mental health benefits. These supposed benefits include improvements in cognitive function, concentration, mood and creativity.
Now new experimental research suggests that the benefits of psilocybin microdosing may be brought on by users' expectations. Psilocybin is the primary active ingredient found in hallucinogenic mushrooms.
This research was led by Federico Cavanna, who together with colleagues, tested psilocybin's microdosing effects. For their study, the investigators recruited 34 participants, including 11 women, who had plans to begin a microdosing protocol. The investigators' double-blind experiment ran for two weeks.
During week one, each participant received two 0.5g doses of dried psilocybin mushrooms;  during week two, participants each received two placebo doses of the same preparation and weight. Every participant was also required to complete a questionnaire in which they reported the effects they experienced with the doses ingested as well as their expectations for how their mental state could change in different areas.
Participants were also required to complete a range of psychological measures, which included positive and negative affect, stress, anxiety and well-being. In addition to this, the participants completed tasks that evaluated their cognition, perception and creativity. The investigators used an EEG (electroencephalography) to measure each participant's brain activity.
The researchers controlled for experimenter and participant expectancy effects, which is when the expectations of investigators and participants influence a study's results.
Based on the self-report questionnaire, researchers discovered that participants who ingested psilocybin reported higher acute effects in comparison to those who consumed the placebo. It should be noted that these results were only significant in participants who had correctly identified whether or not they had consumed psilocybin.
In their report, the researchers stated that while the EEG results showed altered electroencephalography rhythms, the experiment didn't reveal any positive effect of psilocybin on participants' cognition, creativity or self-reported mental well-being.
On the other hand, the researchers observed a trend in the results which suggests that psilocybin may have actually impeded performance on specific cognitive tasks. The investigators also noted  that the trend observed is in agreement with past evidence, which suggests that stronger hallucinogen doses may be detrimental to an individual's cognitive functioning. For instance, it may impair an individual's decision-making and attention.
The research's findings were reported in the journal "Translational Psychiatry."
This study's findings suggest that the right path to take is the medicalization option being focused on by entities like Cybin Inc. (NYSE American: CYBN) (NEO: CYBN) that want to develop medicinal formulations that meet the FDA criteria so that they are approved and used in clinical settings. In this way, users will not be left to chance on matters of whether or not they benefit from the psychedelic being administered.
NOTE TO INVESTORS: The latest news and updates relating to Cybin Inc. (NEO: CYBN) (NYSE American: CYBN) are available in the company's newsroom at https://ibn.fm/CYBN
About PsychedelicNewsWire
PsychedelicNewsWire (PNW) is a specialized content distribution company that (1) aggregates and distributes news and information on the latest developments in all aspects and advances of psychedelics and their use, (2) creates PsychedelicNewsBreaks designed to quickly update investors on important industry news, (3) leverages a team of expert editors to enhance press releases for maximum impact, (4) assists companies with the management and optimization of social media across a range of platforms, and (5) delivers unparalleled corporate communication solutions. PNW stays abreast of the latest information and has established a reputation as the go to source for coverage of psychedelics, therapeutics and emerging market opportunities. Our team of seasoned journalists has a proven track record of helping both public and private companies gain traction with a wide audience of investors, consumers, media outlets and the general public by leveraging our expansive dissemination network of more than 5,000 key syndication outlets. PNW is committed to delivering improved visibility and brand recognition to companies operating in the emerging markets of psychedelics.
To receive instant SMS alerts, text "Groovy" to 844-397-5787 (U.S. Mobile Phones Only)
For more information please visit https://www.PsychedelicNewsWire.com
Please see full terms of use and disclaimers on the PsychedelicNewsWire website applicable to all content provided by PNW, wherever published or re-published: https://www.PsychedelicNewsWire.com/Disclaimer
Do you have questions or are you interested in working with PNW? Ask our Editor
PsychedelicNewsWire (PNW)
San Francisco, California
www.PsychedelicNewsWire.com
415.949.5050 Office
Editor@PsychedelicWire.com
PsychedelicNewsWire is part of the InvestorBrandNetwork.
This post was originally published by our media partner here.