This post is presented by our media partner Grow Opportunity
View the full article here.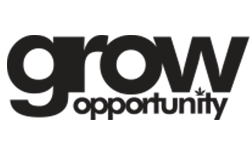 (Globe Newswire) Calgary — Sugarbud Craft Growers Corp. is pleased to announce that it has received the initial purchase order from Alberta Gaming, Liquor and Cannabis (AGLC) for the company's first dry sift hash infused multi-pack pre-rolls.
Sugarbud's infused pre-rolls are crafted using 100 percent Sugarbud grown dried flower and solventlessly extracted dry sift hash.
The company will be shipping the initial purchase order to AGLC in late July and expects it to be available for purchase throughout Alberta in early August 2022.
"The art of blending requires the selection and combination of unique and different cultivars and dry sift hash while placing a premium on maintaining the harmony and balance between naturally occurring terpenes, flavors, aromas and cannabinoids throughout the entire process." — Sugarbud President and CEO, John Kondrosky
This post was originally published by our media partner here.