This post is presented by our media partner Psychedelic News Wire
View the original article here.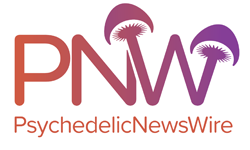 A recently conducted survey has discovered that during the coronavirus pandemic, individuals who use drugs recreationally have been microdosing on psychedelic substances to improve their mental health. Researchers believe that this discovery shows that some individuals living with mental health conditions obtained relief from microdosing on substances such as psilocybin mushrooms and LSD.
The survey was conducted by the Global Drug Survey, an independent research company based in London. From December 2020 to March 2021, the company gathered data from more than 32,000 individuals in 20 countries. The survey found that the majority of the respondents who had used psychedelics in the last year reported no side effects. It also observed a decline in almost all cases of drug usage during the pandemic, particularly stimulants. This is in addition to finding that CBD was used by more individuals in a one-year period than any other drug, excluding tobacco, alcohol and THC. THC and CBD are the two main compounds found in the marijuana plant. THC is a psychoactive compound that induces highs while CBD does not.
Furthermore, about one-half of those who indulged in microdosing and were also on medication admitted that they had decreased their use of or completely stopped using their prescribed medications.
The researchers noted that while the survey's findings indicate that some individuals suffering from various mental health conditions may obtain relief from psychedelic microdosing, it is dangerous to do so. Researchers warn that use psychiatric medication and stopping prescription meds may worsen mental health and withdrawal. They advise that this course of action only be done under medical supervision.
In the survey's summary, the researchers also observe that clinical trials haven't determined if psychedelics microdosing for the treatment of mental health issues is effective.
The Global Drug Survey has been studying the potential benefits of psychedelics microdosing for four years and states that the practice may be on the rise among individuals who indulge in psychedelics. The research organization adds that it looks forward to future studies on the effectiveness of psychedelics in treating mental health conditions, both in microdoses and in normal doses.
The company plans to carry out another survey soon that will look into whether microdosing may be more acceptable to patients in comparison with high-dosages in assisted therapy as well as if it's easier to integrate into mainstream psychiatric practices. Currently, the Global Drug Survey is focused on its GDS2022 survey, which investigates psychedelics and sex, policy and drink spiking. Researchers encourage more individuals to participate in the survey.
The survey results make a strong case for the therapeutic potential of various psychedelic substances, and companies such as Mydecine Innovations Group Inc. (NEO: MYCO) (OTC: MYCOF) could soon commercialize approved remedies indicated for various psychiatric conditions.
NOTE TO INVESTORS: The latest news and updates relating to Mydecine Innovations Group Inc. (NEO: MYCO) (OTC: MYCOF) are available in the company's newsroom at https://ibn.fm/MYCOF
About PsychedelicNewsWire
PsychedelicNewsWire (PNW) is a specialized content distribution company that (1) aggregates and distributes news and information on the latest developments in all aspects and advances of psychedelics and their use, (2) creates PsychedelicNewsBreaks designed to quickly update investors on important industry news, (3) leverages a team of expert editors to enhance press releases for maximum impact, (4) assists companies with the management and optimization of social media across a range of platforms, and (5) delivers unparalleled corporate communication solutions. PNW stays abreast of the latest information and has established a reputation as the go to source for coverage of psychedelics, therapeutics and emerging market opportunities. Our team of seasoned journalists has a proven track record of helping both public and private companies gain traction with a wide audience of investors, consumers, media outlets and the general public by leveraging our expansive dissemination network of more than 5,000 key syndication outlets. PNW is committed to delivering improved visibility and brand recognition to companies operating in the emerging markets of psychedelics.
To receive instant SMS alerts, text "Groovy" to 21000 (U.S. Mobile Phones Only)
For more information please visit https://www.PsychedelicNewsWire.com
Please see full terms of use and disclaimers on the PsychedelicNewsWire website applicable to all content provided by PNW, wherever published or re-published: https://www.PsychedelicNewsWire.com/Disclaimer
Do you have questions or are you interested in working with PNW? Ask our Editor
PsychedelicNewsWire (PNW)
San Francisco, California
www.PsychedelicNewsWire.com
415.949.5050 Office
Editor@PsychedelicWire.com
PsychedelicNewsWire is part of the InvestorBrandNetwork.
This post was originally published by our media partner here.