This post is presented by our media partner The New Agora
View the original article here.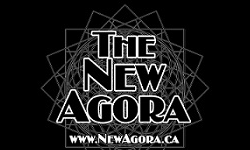 The Accomplice by Robert Cinque   We are Accomplices in the crimes committed against us.   It's painful to admit, but we as a species participate in and enable our own enslavement, suffering and misery.   Anthony Fauci is a Jesuit and a Eugenicist. He hates homosexuals and black people and everyone else he considers […]
The post The Accomplice appeared first on New Agora Newspaper.
This post was originally published on from Randy Rowe and can viewed here: https://newagora.ca/the-accomplice/
This post was originally published by our media partner here.