This post is presented by our media partner Psychedelic News Wire
View the original article here.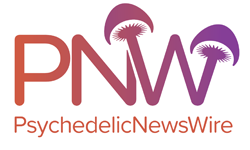 The Drug Enforcement Administration (DEA) recently withdrew a proposal to ban certain psychedelics, stating that it had instead decided to request for an updated review of the psychedelic compounds from the Department of Health and Human Services (DHHS). The DEA had first proposed that the DiPT, 5-MeO-DET, 5-MeO-MiPT, 5-MeO-AMT and 4-OH-DiPTtryptamines be scheduled earlier in the year. Tryptamines are psychedelic and hallucinogenic drugs that cause users to experience hallucinations as well as euphoria.
However, after the announcement, the agency faced criticism on the matter and received hundreds of messages opposing the change and asking for a hearing. Through its own administrative court, the DEA decided to hold a hearing on the matter before prohibition could be approved. Following the agency's recent announcement, however, the hearing, which was set for Aug. 22, 2022, has been called off.
This decision is being celebrated by both advocates and researchers, who argue that scheduling the tryptamines as Schedule I substances would impede research into their therapeutic potential. However, it is important to note that it isn't clear how long the Department of Health and Human Services will take to carry out a scientific review of these substances.
Additionally, it isn't guaranteed that the department will recommend that the substances be placed in a less-prohibitive schedule or even remain unscheduled. Despite this, the cancellation does afford researchers more time to conduct studies into the compounds without the taxing barriers imposed by a Schedule I classification.
With regard to the five tryptamines, the DEA revealed that it had considered recommendations made by the DHHS before it submitted it scheduling proposal. The recommendations noted that the compounds were being abused because of their hallucinogenic properties.
In its latest notice, the DEA explained that the agencies had identified hospitalization cases associated with the use of some of the tryptamines, citing a death where 5-MeO-AMT was found in the individual's system. However, the presence of an antidepressant and alcohol led the DEA to admit that the role the tryptamine played in the person's death was unclear.
On a separate note, the DEA is also being sued over refusing to allow a physician to treat patients with terminal illnesses using psilocybin therapy in accordance with state and federal Right to Try laws. In addition, the agency is being sued over repeatedly delaying to process requests for public records related to cannabis and psychedelics.
This change of heart regarding the plan to ban a handful of psychedelic compounds could signal that the DEA is becoming more responsive to the feedback and sentiments of the scientific community and other stakeholders such as Silo Pharma Inc. (OTCQB: SILO) that would like to see the industry grow under a regulatory framework which addresses public health concerns while allowing industry players to be innovative.
NOTE TO INVESTORS: The latest news and updates relating to Silo Pharma Inc. (OTCQB: SILO) are available in the company's newsroom at https://ibn.fm/SILO
About PsychedelicNewsWire
PsychedelicNewsWire (PNW) is a specialized content distribution company that (1) aggregates and distributes news and information on the latest developments in all aspects and advances of psychedelics and their use, (2) creates PsychedelicNewsBreaks designed to quickly update investors on important industry news, (3) leverages a team of expert editors to enhance press releases for maximum impact, (4) assists companies with the management and optimization of social media across a range of platforms, and (5) delivers unparalleled corporate communication solutions. PNW stays abreast of the latest information and has established a reputation as the go to source for coverage of psychedelics, therapeutics and emerging market opportunities. Our team of seasoned journalists has a proven track record of helping both public and private companies gain traction with a wide audience of investors, consumers, media outlets and the general public by leveraging our expansive dissemination network of more than 5,000 key syndication outlets. PNW is committed to delivering improved visibility and brand recognition to companies operating in the emerging markets of psychedelics.
To receive instant SMS alerts, text "Groovy" to 844-397-5787 (U.S. Mobile Phones Only)
For more information please visit https://www.PsychedelicNewsWire.com
Please see full terms of use and disclaimers on the PsychedelicNewsWire website applicable to all content provided by PNW, wherever published or re-published: https://www.PsychedelicNewsWire.com/Disclaimer
Do you have questions or are you interested in working with PNW? Ask our Editor
PsychedelicNewsWire (PNW)
San Francisco, California
www.PsychedelicNewsWire.com
415.949.5050 Office
Editor@PsychedelicWire.com
PsychedelicNewsWire is part of the InvestorBrandNetwork.
This post was originally published by our media partner here.