This post is presented by our media partner The New Agora
View the original article here.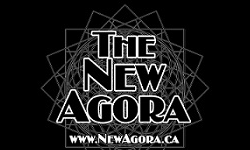 www.anewlife.org     The Devil's Convention   by Vernon Howard   "If you want to make a man or woman evil, make them scared and that's very easy when you're a cunning devil, threaten them, do all sorts of things. So Satan himself, who was in charge of things, he started off and gave his […]
The post The Devil's Convention by Vernon Howard appeared first on New Agora Newspaper.
This post was originally published on from Randy Rowe and can viewed here: https://newagora.ca/the-devils-convention-by-vernon-howard/
This post was originally published by our media partner here.