This post is presented by our media partner The New Agora
View the original article here.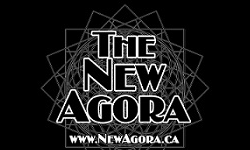 www.natureofhealing.org   The Frequency of Healing   By Rosanne Lindsay, Traditional Naturopath All matter is frequency and vibration, whether alive or inanimate. If it exists, it has a frequency. In the same way a wooden table has a specific frequency, so do sounds, thoughts, emotions, prayer, meditation, words, actions, cells, organ systems, and whole bodies, […]
The post The Frequency of Healing By Rosanne Lindsay appeared first on New Agora Newspaper.
This post was originally published on from Randy Rowe and can viewed here: https://newagora.ca/the-frequency-of-healing-by-rosanne-lindsay/
This post was originally published by our media partner here.