This post is presented by our media partner The New Agora
View the original article here.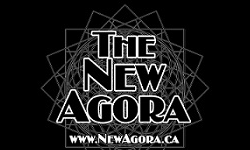 www.heartstarbooks.com     The Holistic Vision By ELVA THOMPSON OCCULT UNDERSTANDING Nov, 2022     The dimming of the light of the spiritual worlds According to Rudolph Steiner, the dimming of humanity's spiritual nature happened in the mid Atlantean epoch.  I have no idea how long ago that was because time is relative, and also […]
The post The Holistic Vision By Elva Thompson appeared first on New Agora Newspaper.
This post was originally published on from Randy Rowe and can viewed here: https://newagora.ca/the-holistic-vision-by-elva-thompson/
This post was originally published by our media partner here.