This post is presented by our media partner The New Agora
View the original article here.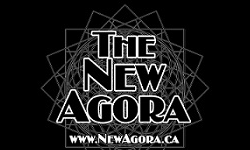 The Illusion is Real   by Robert Cinque    Everything is real, including illusions. That's because consciousness is real. We know consciousness is real because it is at the core of every single experience we have. An illusion pretends to be something it is not, like a mirage of water in a desert. The mirage […]
The post The Illusion is Real appeared first on New Agora Newspaper.
This post was originally published on from Randy Rowe and can viewed here: https://newagora.ca/the-illusion-is-real/
This post was originally published by our media partner here.