This post is presented by our media partner Stratcann
View the original article here.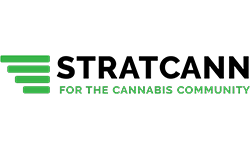 By Lori Stickles, President & CEO of Cannabis NB 
Since its launch in 2018, the legal cannabis industry continues to grow and be innovative, and I am proud and excited to be a part of it. With the growth of the legal cannabis industry, however, we have also seen a growth in illegal cannabis retail in New Brunswick. 
Recently, we have seen news coverage around illegal cannabis product seizures in the province, as well as reports of youth consuming illegal cannabis products at school. Illegal cannabis operations are making products accessible to New Brunswickers that are untested and unregulated, with packaging that is often non-childproof, and branded to appeal to youth.
As the Provincial retailer of cannabis, as well as a community member and parent, I am very concerned about this. There is a great deal of enforcement effort being focused on this, and I want to commend the Department of Justice and Public Safety for the work they're doing through their Safer Communities program to dismantle illegal cannabis operations. However, we need to continue to be aware of the presence of these products in our communities.
One of Cannabis NB's core strategic pillars is to educate customers on safe cannabis purchase and consumption, which is a commitment our team takes very seriously. I'm proud of the level of knowledge our teams have to support and educate our customers in our stores every day.
In addition, Cannabis NB is providing free education resources to members of the public who want to learn about the difference between illegal and legal products, to consume in a responsible way, and to learn how to mitigate risks for kids. Cannabis NB has also partnered with MADD to raise awareness in schools in the province through their "Weed Out the Risk" program. 
In January, Cannabis NB launched a "Why Choose Legal Cannabis?" education course on the safe purchase and consumption of cannabis. The 10-minute interactive course walks participants through realistic scenarios where they can learn how to ensure they are purchasing legal cannabis, the benefits of purchasing legal versus illegal, and the risks associated with the use of illegal cannabis products. The course is available to the public at goodtoknownb.ca, or here.
This course launch is part of Cannabis NB's latest Good to Know campaign that launched in November 2022, which focuses on providing consumers with information on safe practices around the sale, purchase, and use of cannabis products.
While the illegal cannabis market continues to provide challenges and risks, we hope through proper education consumers will be informed and empowered to make safe decisions surrounding cannabis purchase and consumption. I encourage those interested in learning more about responsible cannabis use in New Brunswick to visit goodtoknownb.ca.
This post was originally published by our media partner here.