This post is presented by our media partner Extraction Magazine
View the original article here.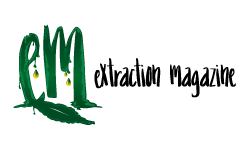 The Botanical regulations are different in every country. Countries like the USA, Canada, Thailand, and parts of the EU allow the use of botanical and other plant-based extractions. In Thailand, these plant-derived extracts are used as traditional medicines. In the EU and US, botanicals are used in food supplements, as active pharmaceutical ingredients in medicinal products, cosmetics and other health-related supplements. [1]
In the USA, botanical products are regulated under the Dietary Supplement Health and Education Act (DSHEA) 1994, US Public Health Service Act and the Federal Food, Drug, and Cosmetic Act.
The use of botanical-based products has increased significantly in the last thirty years as many people use dietary supplements, cosmetics and other processed plant-based extracts to maintain their overall well-being. Botanical dietary supplements are also helping conditions like depression, common cold, and old-age-related issues.
While these products might not need FDA approval, they are tested multiple times. Even if many people believe that natural products are safer than synthetically made ones, it is not always the case. Sometimes it is difficult to reveal completely the chemical composition of a plant-derived extract or to fully highlight its mechanism of action on the body. For this reason the FDA has the right to discard a product in case of risks for the safety of consumers.
DSHEA works to ensure that these products are safe and are made according to all the necessary compliances in order to reduce the market introduction of adulterated, misbranded and fake products. [2]
References:
[1] Jiratchariyakul W Overview of Botanical Status in EU, USA, and Thailand. 2013
[2] Bent S Herbal Medicine in the United States: Review of Efficacy, Safety, and Regulation. 2008; 10.1007/s11606-008-0632-y
Image: https://www.bigstockphoto.com/it/image-296692399/stock-photo-beauty-background%2C-scientist-is-sampling-a-chemical-extract-from-organic-natural%2C-research-and-devel
The post The Legality of Selling Plant-based Extractions in the US appeared first on Extraction Magazine.
This post was originally published by our media partner here.