This post is presented by our media partner The New Agora
View the original article here.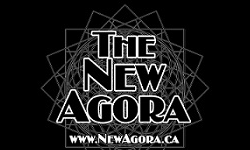 The Mirror Tells All JUNE 8, 2022 / IAM SAUMS iamsaums.com "We cannot truly empathize with tragedy until it befalls us."   Lessons Unlearned What do we do as a society when programmed conspiracy, disinformation, manipulation and trauma infects social reality to the gravest degree?  How do we cope, heal, identify and transform ourselves amid the […]
The post The Mirror Tells All by IAM SAUMS appeared first on New Agora Newspaper.
This post was originally published on from Randy Rowe and can viewed here: https://newagora.ca/the-mirror-tells-all-by-iam-saums/
This post was originally published by our media partner here.