This post is presented by our media partner The Growth Op
View the original article here.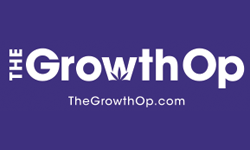 Looking back on another year of Weekend Dispensary
Article content
A big thank you to our readers and to all the folks who were willing to share their stories with me. Reporting focused on cannabis education and legislation were hot topics again this year, as were stories from individuals who were treating their health issues with cannabis and psychedelic therapies. 
Article content
We also covered the latest legislative changes around access to psychedelics and reported on the patients and medical professionals from across Canada who continue to advocate for improved access to medical psilocybin.
As the cannabis industry settles into year four of legalization, there are still Canadians fighting for expungements, working to build a sustainable industry and envisioning a brighter future. Here were the five stories that resonated the most with readers. 
I was on day three of a bout with COVID-19 when I got to chat all things cannabis with Jim Belushi on a video call in June. From his condo in Chicago — Illinois is one of five U.S. states that sells Belushi's cannabis — he spoke with me about finding himself again on his Oregon-based farm and the relationships he had developed with his neighbours, his land and the plant.
Article content
"It's not just about growing [cannabis]. It's about me growing up, as a family man, as a businessman, and, you know, growing spiritually," he said. "I get to be in a moment and create and have an honourable purpose and joy. It's been a lovely journey."
Since his first season on the farm, when he grew 40 plants, the operation has swelled. The farm is now home to four greenhouses, each with about 200 plants, including a cultivar called Gulzar Afghanica, which Belushi said became known as the "Smell of SNL" during his stint on Saturday Night Live.
Read on to learn more about his journey with cannabis and what he's planning for the next stage of his life.
Article content
When I lost my portable vaporizer during a hike in the spring, I started researching replacements. There are a lot of options out there, ranging from about $40 to well over $400. I capped my budget at $150 and began searching for something portable and durable with decent battery life and convection heating.
Here's how I figured out what to purchase next and why. Seven months later, I'm still happy with this decision. 
It was a statistic that initially caught the eye of Rob Whitley, an associate professor in the department of psychiatry at McGill University.
According to the 2020 Canadian Cannabis Survey, more than a quarter of Canadians consumed cannabis in the year prior, and about half said they consumed it for medical purposes. That intrigued Whitley, whose writing on social and cultural psychiatry has been published by the Vancouver Sun, National Post and Psychology Today. 
Article content
So a few months before the pandemic began, he applied for funding from the Mental Health Commission of Canada to produce three short documentaries focused on cannabis and mental health and how the plant can affect well-being and quality of life.
He received $100,000 in federal support and, alongside his team members, began recruiting Canadians from across the country to participate. It wasn't long until the messages started pouring in.
"We were inundated with emails from people all over Canada from all different walks of life," Whitley said. "Teachers, former police officers, veterans, serving military, people working in higher education, clinicians, manual workers, one guy was a stuntman. So we were kind of surprised that suddenly people wanted to participate and we're happy to share their story, which was a great thing for the project."
Article content
Scott Martin was working his dream job in December 2020. An Air Force veteran who served in Iraq and Afghanistan, Martin joined the Buffalo Fire Department in 2009 and was eventually assigned to a truck and platoon that covered his childhood neighbourhood.
For nearly 12 years he worked at one of the busiest firehouses in the city and was an exemplary employee until a random drug test, 10 days before Christmas, revealed he had cannabis in his system.
Martin knew he would test positive for cannabis and provided his employer with his medical prescription before the results came in. A week after the test, though, Martin was suspended without pay and ordered to enter a program for substance use, which he completed. A few months later, as he continued to follow his doctor-recommended treatment plan, he tested positive again and was fired.
Article content
"I had always wanted to be a firefighter. That was my purpose in life," Martin told The GrowthOp on a video call from his home in New York state. "And then just to lose everything like that was just … it was a shock. But I've been working through it and I'm doing better every day."
In May of last year, Martin filed a lawsuit against the City of Buffalo and the Buffalo Fire Department, seeking full reinstatement and to be reassigned back to his original rank and platoon.
Last month, the Buffalo News reported Martin was poised to receive a US$242,000 settlement from the City of Buffalo. 
In 1981, Robyn Jones was sitting at a picnic table in the smoking section outside of a bar and restaurant in Barrie, Ont., picking out the sticks and stems of an ounce she'd recently purchased. The 17-year-old had just started rolling a joint when a police officer rolled up.
Article content
It was her first brush with the law, and it resulted in Jones being fined around $250. Seven years later, she applied for and was granted a record suspension, or pardon, from the RCMP.
She avoided any further interaction with the law and mostly forgot about it, until 33 years later, when she attempted to enter the U.S. "My own country had pardoned me but that didn't matter," she told The GrowthOp. "They told me the federal government of the United States of America doesn't forget. They hold on to that information."
We'd love to hear from you. Get in touch with feedback and story tips at thegrowthop@postmedia.com
This post was originally published by our media partner here.