This post is presented by our media partner The New Agora
View the original article here.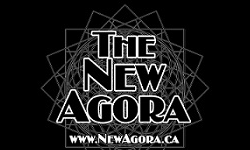 with QuietBear and Lorenzo
Definition of purposeful
1 : having a purpose: such as
a : meaningful purposeful activities
b : intentional purposeful ambiguity
2 : full of determination was soft-spoken but purposeful
Walking a Purposeful Path!
Makes sense if you honestly wish to know where you're going and more importantly how you will get there. No 'at the mercy' of the winds, but as a hero walks, with one aware step in front of the other. Allowing no 'lesser opinions' to block the journey your heart knows is the correct one for you.
I got there by being 'awake' to my full potential and also fully aware to whatever inner weaknesses I had developed from a lifetime of bad habits. Be they energetic, emotional, physical or simply a worrying lack of healthy goals and desires, there was much power I was keeping myself away from.
It has been a hug struggle to regain the confidence to trust my inner voice. The loving one that has never lead me wrong, but put me directly onto my heart's path.
My purpose to reclaim, from the monsters of fear, My Happy Destiny.
Join QuietBear and Myself today as we chat on his Journey to a Purposeful Path.
[embedded content]
Much More from Quiet Bear Here:

~~~
Main Image Thunderbird by Tessa Mythos. https://www.artbymythos.com/about
– Come Like Us on Facebook – Check us out on Instagram –
– Sign Up for our Newsletter –
Subscribe to our New NOW Youtube Channel
This post was originally published on from Randy Rowe and can viewed here: https://newagora.ca/the-purposeful-path-with-quietbear-and-lorenzo/
This post was originally published by our media partner here.