This post is presented by our media partner Grow Opportunity
View the full article here.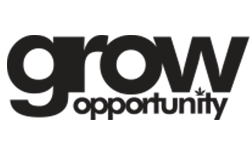 Product development can be broken down into six steps: ideation; product definition; prototyping; initial design; validation & testing; and commercialization. Throughout these processes, producers and manufacturers will begin to conceptualize a new product and how it meets a need in the marketplace.
During the ideation phase, companies should brainstorm concepts for the new product, including target market, competition, as well as the overall functionality of the product. Once they have established what they are going to create and how it will be utilized/consumed, next it's time to complete a SWOT analysis to assess whether it is worth investing in the next phase.
Product definition is the process of analysis used to help determine whether the product matches a company's business objectives, followed by an analysis of the value proposition. At this point, companies begin developing a marketing strategy and KPI metrics to evaluate projected product performance.
During the prototyping stage, producers will need to complete a feasibility study to identify gaps in the operation that may potentially restrict the ability to effectively deliver the product to market. When completing a feasibility study, companies will also identify if there is a need to invest in capital expenditures. If yes, a company will need to identify the return on investment of that equipment/infrastructure.
The last objective during the prototyping stage is the creation of a minimum viable product (MVP), which is a product that has all the necessary features without any add-ons. This will allow a company to identify the minimum cost of production.
Initial design is an important step in the process used to identify material requirements and to develop costing for the finished product. Once producers have established their MVP and an initial design has been developed, they will take this to the required stakeholders for further evaluation and initial feedback. If modifications of the product are needed, now is the time to make adjustments.
Validation and testing can be harder to complete in the cannabis industry as it is more difficult to do small product launches. However, by testing the market with smaller quantities, companies can verify that their products perform as intended. Customer feedback can also help make any last-minute adjustments prior to converting into a larger production run.
The final stage is commercialization. As previously stated, it is more challenging in the cannabis industry to have smaller validation runs followed by a larger commercialization. But although it is more challenging does not mean it is not a productive process to ensure resources are allocated for a greater ROI. The lag between validation and commercialization will reduce the overall product risk and could potentially lead to increased profit for shareholders.
By completing these six product development processes, companies will develop their ideal target market, assess market viability, while better understanding their consumer demographic.
Carson is an experienced horticulturist with eight years of cannabis cultivation experience. He is a specialist in selecting genetics, product categories, and is experienced in bringing products to market. He has designed, budgeted, and developed operations for clients in the U.S. as lead project manager, and has experience scaling within the Americas and Europe during his time at a Canadian investment and management firm.
This post was originally published by our media partner here.