This post is presented by our media partner Stratcann
View the original article here.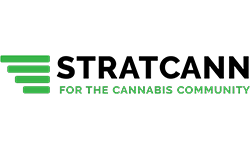 It was budget week and, as we covered, many in the cannabis industry were a bit disappointed (though perhaps not all that surprised) at the lack of tax reform contained in the federal government's Budget 2023. 
Also on Stratcann was news of Shoppers Drug Mart's announcement that they will be exiting the medical cannabis market in May and transferring their platform to pharma company Avicanna. We reported on a Health Canada recall of two Pure Sun Farms products in Ontario, and also shared a profile on Herbal Dispatch and their transition from the legacy market to the legal market. 
Here's what else was going on in the cannabis industry news this week (no foolin'!):
---
MJBizDaily reported on two retailers' press releases reporting losses this week. Nova Cannabis reported an $11.2 million loss (an improvement over last year's $20.6 million loss) while Fire & Flower reported a steep $89 million loss, calling 2022 a "turnaround year." 
Delta 9 also shared their Year-end Financials for 2022 with retail revenues increasing 26 percent, wholesale revenues decreasing 35 percent, and business-to-business revenues decreasing 65 percent. 
Auxley also shared its financial results for the three and twelve months that ended December 31, 2022. Total net revenues increased 13 percent, while fourth-quarter total net revenues were down nearly $5 million from the same quarter in 2021. 
MediPharm Labs released its fourth quarter and full year 2022 results, as well. Net revenue was up 71 percent from the same quarter in 2021.
Another "embattled" retailer, Dutch Love, is selling four of its stores to SNDL, the Canadian Press reported. Dutch Love, a chain of stores run by the restaurant operator Donnelly Group, has thirteen locations in BC and Ontario, but sought creditor protection at the end of 2022.
After another raid, the Victoria Cannabis Buyers Club plans to sue the BC government, founder Ted Smith says. Despite their legal troubles (and mounting bills), Smith says they have no plans to stop "supplying those medicines that have been keeping people alive." 
A Niagara mother whose four-year-old daughter fell into a coma after ingesting cannabis edibles has been sentenced to six months' house arrest, reports the Hamilton Spectator. The crown called it a "crime of carelessness." The girl's 13-year-old sibling also suffered medical complications after she ate almost two dozen of the gummies.
A Quebec extraction company, PurCann Pharma, is collaborating with the Canadian Institutes of Health Research and the Multiple Sclerosis Society of Canada to study "the potential effectiveness of cannabinoids to alleviate the symptoms of people with MS." Plenty of MS patients have used cannabis over the years, but the research project—which is slated to produce results next year—hopes to understand how minor cannabinoids in particular could be used in treatment.
Organigram announced this week that they were partnering with Greentank Technologies, makers of new 510 vape technology that will be used in "the development of a custom all-in-one device that will be proprietary to Organigram." Greentank claims to have created "a new way of heating cannabis oil without the need for a ceramic coil," which they say will reduce "ceramic particle emissions." 
A Whitehorse, Yukon butcher is on trial for selling THC-infused jerky in late 2020. The jerky sent four people to the hospital. The trial will be attempting to sort through, as the CBC put it, "conflicting details on how that batch came to be and how much the owner knew about, as one lawyer put it, the 'spicy' batch." The butcher's son has stated that the whole thing was "an accident."
Outside of the Canadian market this week, Kentucky has finally legalized medical cannabis after ten years of failed attempts to pass the bill. Repeated attempts to legalize it had been blocked by the state Senate, but on Friday morning, the bill was signed by the governor and finally made official. 
And lastly, burn one down for the former Leafly reporters who lost their jobs this week after the company announced it was ending its cannabis industry reporting, choosing instead to focus on its core consumer product listing business. 
The company laid off its Canadian editorial staff last year, and now the same fate has hit south of the border. Former reporter Ben Adlin (who left the company in 2019) said: "Leafly was relevant for a few years because they took cannabis journalism seriously at a time when even mainstream news outlets didn't. Apparently they think there's more money to be made as the Yelp of weed. I'll be curious to see how that works out."
---
This post was originally published by our media partner here.