This post is presented by our media partner The Growth Op
View the original article here.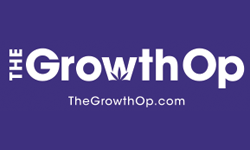 For every 100 reviews from non-smoking rooms, there was an average of 10 complaints related to smoking materials
Article content
A little diligence and paying for service seems to make a difference when it comes to hotel visitors hoping to avoid the bother of remnant smoke from tobacco, electronic cigarettes and cannabis.
Article content
Investigators with San Diego University wanted to find out if smoke-free policies at hotels protect guests from pollutants in second-hand smoke (SHS) and third-hand smoke (THS) residue in dust, on carpets and in the furniture.
Article content
To get the answer, researchers analyzed 332,277 TripAdvisor guest reviews about their experiences staying in 477 U.S.-based hotels across 10 states, notes a statement from the university. The study was funded by a grant from the California Tobacco-Related Disease Research Program.
Article content
Responses seemed to indicate the policies just weren't cutting it for visitors. Study results, published by Sage Journals, show that for every 100 reviews from non-smoking rooms, there was an average of 10 complaints related to tobacco, e-cigarettes or cannabis pollution.
THS was the biggest driver of complaints. Of the average 10 complaints registered, "80 per cent were about third-hand smoke residue left behind from tobacco products used by previous guests rather than second-hand smoke from other guests actively smoking," investigators point out.
"In the worst offending hotels, up to 25 out of 100 guest reviews included complaints about third-hand smoke from tobacco. In the best performing hotels, none of the guest reviews included such complaints," the study notes.
Article content
"SHS and THS exposure not only create health risks for guests and staff, but hotels also incur high costs for cleaning and repairs after guests have smoked in a room," study authors write. "Not surprisingly, a survey of hotel managers in California found that 80.5 per cent of non-smoking hotels charged a fee or fine if guests smoked in a non-smoking room."
Complaints also seem linked to policy enforcement. "On average, hotels that promised entirely smoke-free buildings had 26 per cent fewer complaints than hotels that allowed smoking in designated hotel rooms," the findings show.
Investigators say hotels with ratings lower than two out of five stars had twice as many tobacco-related complaints as higher-star hotels.
Article content
"Many hotels claim to offer their guests smoke-free rooms, but cannot live up to this promise," Georg Matt, a professor of psychology and public health at the university and a study author, says in the statement. "This is a particular concern for guests who cannot afford the more expensive hotels."
It may be worth a traveller's time to do some checking. Although TripAdvisor reported that 96 per cent of the hotels included in the review were smoke-free, a little less than two-thirds — just 63 per cent — of the websites for the actual hotels advertised the properties as smoke-free.
Study authors recommend for hotels truly wanting to be 100 per cent smoke free "must abandon the idea that designated smoking rooms can protect guests in non-smoking rooms," Matt argues.
"Converting to smoke-free properties and remediating designated smoking rooms are the only ways to protect guests from second- and third-hand smoke," he says, adding that staff must be trained to monitor and enforce compliance.
As for guests, they can confirm at booking and check-in that a hotel has a 100 per cent smoke-free building policy and consider booking with a hotel chain that has an established record of no or very few related customer complaints.
Subscribe to  Weekend Dispensary, a new weekly newsletter from The GrowthOp.
This post was originally published by our media partner here.