This post is presented by our media partner The Growth Op
View the original article here.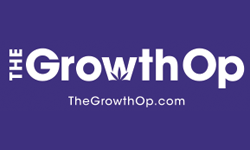 Article content
A congressman from Oregon claims that ending cannabis testing might help resolve the increase in disputes between railroad workers and their employees, which could have ramifications for the entire U.S.
Article content
Blumenauer said that removing mandatory drug tests could be a part of the solution. Doing so would encourage more people to apply for these positions and would give some job security to their employees.
"A lot of these shortcomings in terms of the supply chain are that people do not qualify for the jobs because they've used marijuana sometime in the last six weeks, which doesn't affect their ability to do their job, but it throws them out of the consideration," he said.
The threat of the strike was very concerning for commuters and people all over the country, prompting President Joe Biden to make a statement on the matter.
Per Illinois Policy, a railroad worker strike would result in chaos, freezing 30 per cent of U.S. cargo shipments and costing the U.S. economy about US$2 billion every day. It would have stopped Amtrak and Metra trains from running, thereby affecting millions of people.
Article content
Currently, there's no way to test for cannabis use while on the job, since drug tests cannot specify if a worker consumes marijuana at home or at work. This equates to a blanket test that limits people's behaviour off the job. Devising an entirely new test that can more accurately pinpoint consumption timing may be the only way to resolve the issue.
The FreshToast.com, a U.S. lifestyle site that contributes lifestyle content and, with their partnership with 600,000 physicians via Skipta, medical marijuana information to The GrowthOp.
Subscribe to  Weekend Dispensary, a new weekly newsletter from The GrowthOp.
This post was originally published by our media partner here.