This post is presented by our media partner The Growth Op
View the original article here.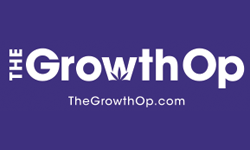 Article content
If there's one thing that Americans seem to agree on, it's weed. This warming embrace of the drug has been developing for years, and it's become unlikely common ground among political parties.
Article content
A new poll on President Joe Biden's pot pardons shows just how much people in the U.S. support reevaluating and possibly declassifying marijuana.
Article content
When talking about changing marijuana's classification under federal law, respondents were even more supportive, with 69 per cent of them supporting declassification. One in five respondents noted they were opposed to reevaluating the federal legal status of cannabis.
Results also indicate the public appears to be well-educated on the topic of cannabis and what the president's administration has done on the matter.
Unsurprisingly, the demographic leading these positive responses is Millennials, Gen Z was the group least likely to be informed on Biden's cannabis pardons and two-thirds of Baby Boomers showed support for his decisions regarding weed.
In terms of political parties, Democrats and Independents were in support of Biden's actions. Republicans were a more divided group, with 57 per cent of them expressing support for reclassifying marijuana, but just 46 per cent of them supporting marijuana pardons.
Article content
Last, when considering poll results by race, Biden's move was greatly supported by Black voters, with 74 per cent of these respondents supporting the pardons.
This may prove a key demographic come election time and one that was noted when the pardon was issued.
"Sending people to prison for possessing marijuana has upended too many lives and incarcerated people for conduct that many states no longer prohibit," Biden said in a statement last week. "And while white and Black and brown people use marijuana at similar rates, Black and brown people have been arrested, prosecuted and convicted at disproportionate rates," he added.
The poll, conducted Oct. 7 to 9, reflects responses from more than 2,000 registered voters.
The FreshToast.com, a U.S. lifestyle site that contributes lifestyle content and, with their partnership with 600,000 physicians via Skipta, medical marijuana information to The GrowthOp.
Subscribe to  Weekend Dispensary, a new weekly newsletter from The GrowthOp.
This post was originally published by our media partner here.