This post is presented by our media partner The Growth Op
View the original article here.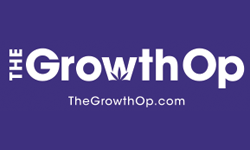 'I called out of work for the next two days. And that was the worst experience of my entire life'
Article content
Can somewhat eat too much of a cannabis cake? Sure they can, unless, of course, the goal is to be stoned for five days straight.
Article content
That's just one of the lessons learned and tales told as part of Comedy Central's Tales from the Trip. The series features comedians recalling their craziest psychedelic experiences, with the real players "inter-cut with trippy, animated recreations of the visuals and encounters they describe."
Article content
Recently posted on YouTube, the five-day-long trip followed musician Petey who ate part of a reported $5,000 cannabis cake that had "an undisclosed amount of weed in it."
Whatever the amount, though, it proved too much for Petey, as he freely admits in the clip: "Spoiler alert. It ended up being way too much."
And to make the sometimes-nightmare scenario complete, Petey opted to partake on Halloween.
"I should say that I have done mushrooms, I have done LSD. But nothing compares to the heaviness of this edible experience," he relays.
Article content
Back in 2014, Petey had two "capital S" stoner roommates, both of whom expertly consumed about 100 milligrams of edibles daily, he says, as the animation shows the buds scarfing down colourful edibles like the stoner version of Hungry Hungry Hippos.
Petey recalls how he just locked down a job at a fancy dog food restaurant — where he had to work the following day — and choosing to be responsible, opted not to go out.
That left him to spend the night at home. The only issue was that the stoner roommates invited over a friend who had baked a very special cake, so touted since its key ingredient was an estimated US$5,000 worth of weed.
Having already partaken, the roomies suggested Petey give it a try.
Asking about the amount to take, however, proved a poor decision. The "mega, mega, mega" stoner roommate suggested a significant slice, reasoning that he wasn't feeling anything from the smaller piece he had consumed an hour earlier.
Article content
Of course, the effects of cannabis edibles take a bit of time to kick in. Once they do, though, an average edible high typically lasts about six to eight hours.
But Petey wasn't in for any average high. "It was a regular size piece of cake that I ate," he says in the episode.
Petey, the roomies and the cake-touting guest finish watching a movie, all without any drama, before his usually comatose roommate gets up, starts pacing around the room and walking in circles. "I haven't seen him stand on his own two feet since the time we've moved in here. And he starts to get really fidgety with his hands," Petey recalls.
That was when Petey realized what was about to come, piecing together that the guy had a crazy high tolerance and had consumed only a third of what he had. "Oh, my f****** dear lord. Are you kidding me?"
Article content
The roomie's response was clear. "Dude, you are f*****, man."
Immediately going into panic mode, and resigning himself to possible death, Petey retired to his room, curled up in a fetal position on his bed and "sort of was just rolling around like an egg."
But that was the best of it. Petey, apparently hypersensitive to noise, clearly heard partygoers on the street, gunshots, street cats making whoopie and, just next door, the phone sex his neighbour was having, aided by the fact the intimate interactions were available via speaker phone.
Trying to distract himself from all the noise, Petey took out his phone, and for some reason (d'uh), searched for "chameleon hatching from an egg."
Sobbing and emotionally exhausted by the display, Petey managed to pass out but awoke the next morning the highest he's ever been in his life.
Article content
"There was no f****** way I could go to work today," he conceded, before going back to bed.
Eight hours of sleep did little to bring him down and Petey the cottonmouth man almost convinced himself, "this is how I'm going to be forever."
"I was high for five days. I called out of work for the next two days. And that was the worst experience of my entire life," he says as the episode mercifully ends.
The post attracted a lot of love (and sympathy) for Petey, but also some skepticism, education and advice.
"100mg of edibles is a lot????" noted one commenter, while another argued "the longest THC can stay in the body is about 59 hours" and a third questioned the cost of the weed in the cake. "Even if it was made with hash rosin that's 100 grams of hash or over three ounces of hash in a cake. None of that adds up."
Comedy Central notes in a disclaimer that it "does not condone or encourage drug use."
We'd love to hear from you. Get in touch with feedback and story tips at thegrowthop@postmedia.com
This post was originally published by our media partner here.