This post is presented by our media partner The Growth Op
View the original article here.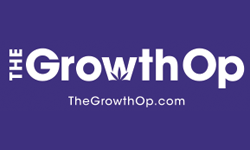 Article content
Hamilton Police have issued a news release after three robberies of vape and cannabis stores occurred within a two-hour span on Nov. 29.
Article content
The robberies occurred between 7 and 9 p.m. according to police and involved the same three suspects wearing masks. Two of the suspects were armed with handguns.
Article content
Police say they made off with cash and products from each business before fleeing by vehicle. The suspects remain at large and detectives are continuing an investigation.
In November, a 21-year-old man was charged after robbing a Sessions Cannabis store in Sarnia, Ont. in broad daylight. The lone knife-wielding male entered the store at about 9:30 a.m. on Nov. 2., demanded products from the clerk and then fled on foot. He was apprehended about a half-hour later and charged with robbery with a weapon and possession of a weapon for a dangerous purpose.
The month before, one man and two youths were arrested after three overnight break-and-enters to cannabis stores that resulted in the loss of $30,000 worth of goods and property damage. The robberies occurred over a span of three and a half hours, with the first shop targeted around midnight, while the last robbery happened at about 3:30 a.m.
Article content
RCMP officers were already on the scene at the first two robberies when they got a call about the third. Responding officers then located one adult male and two male youths. All three suspects are said to be known to police.
After a string of robberies in Alberta, the provincial regulator opted to do away with a requirement that had dispensaries covering their windows.
Intended to prevent youth from seeing cannabis products, the opaque windows instead provided the perfect cover for criminals. In March, Sgt. Nick Wilsher of the Calgary Police Service told CBC that the window coverings are "the biggest issue that we have," adding that 29 cannabis shops were robbed last year. 
The move was applauded by the cannabis industry, with many hoping to see similar reforms in other jurisdictions in Canada.
"Because employee safety is a paramount concern for us we encourage other provinces, including Ontario, to do the right thing and follow Alberta's lead," Omar Khan, spokesperson for countrywide cannabis retailer High Tide Inc., told the National Post.
We'd love to hear from you. Get in touch with feedback and story tips at thegrowthop@postmedia.com
This post was originally published by our media partner here.