This post is presented by our media partner The Growth Op
View the original article here.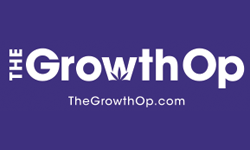 'This type of exploitation is often hidden in plain sight'
Article content
A trio of men in the U.K. have been arrested for allegedly trafficking people to work on an illegal cannabis grow-op discovered in 2021.
Article content
The three men — aged 51, 35 and 26 — were detained on Aug. 17 as part of a National Crime Agency (NCA) investigation into modern slavery and human trafficking.
The men were arrested following a series of raids in Birmingham, all of which were related to Cleveland Police finding an illegal cannabis farm in 2021, per the NCA.
As a result of raids at three separate addresses in the city, the three men were detained.
Specifically, a 35-year-old man was held on suspicion of holding a person in slavery or servitude, production and supply of a controlled drug and cultivating cannabis. A 26-year-old man was arrested for possession of drugs and money laundering, with police recovering an estimated $38,750 from the address. And a 51-year-old man was arrested on suspicion of arranging the travel of a person with a view to exploitation.
Article content
What are the maximum penalties for the alleged crimes?
With recreational cannabis being illegal throughout the U.K., the maximum penalty for supplying or producing the drug is as long as 14 years in prison, an unlimited fine or both.
With regard to human trafficking, In Brief reports that someone found guilty of the offence is "liable on summary conviction to 12 months imprisonment and/or an unlimited fine. On conviction on indictment, the maximum sentence is life imprisonment."
Stuart Miller Solicitors explains that a summary-only offence in England and Wales — such as shoplifting, common assault and driving without insurance — is usually tried in the Magistrates' Court, while indictable-only offences are more serious and can only be heard in the Crown Court.
Article content
What is the difference between human smuggling and human trafficking?
Noting the police investigation was focused on trafficking mainly Vietnamese migrants into the U.K. illegally, the "victims would be transported often hundreds of miles across the country and then put to work in cannabis farms," NCA senior investigating officer Paul Boniface reports in the agency statement.
"This type of exploitation is often hidden in plain sight. As part of our investigations, we have come across cannabis farms operating in residential streets, or near busy retail premises," Boniface points out.
Article content
"Human trafficking is different from people smuggling in that victims may be forced, coerced or tricked into travelling, rather than willingly making the journey," explains Rob Richardson of the NCA's Modern Slavery and Human Trafficking Unit.
"Some of those who begin their journeys willingly will find themselves under the control of traffickers. Those who arrive here illegally are always more vulnerable," Richardson notes.
"Victims may show signs of physical or psychological abuse, look malnourished or unkempt, and have few or no personal effects," per the NCA, which urges people to alert police if they suspect someone is the victim of modern slavery.
Human trafficking and illegal cannabis farms linked in the U.K.

Article content
A report released by the Independent Anti-Slavery Commissioner in 2017 indicates "the most common sectors within which Vietnamese nationals experienced modern slavery in the U.K. are labour exploitation, including cannabis cultivation and nail bars, followed by sexual exploitation."
A U.K. study published in 2020 notes illegal migrants arrested for tending cannabis plants on various types of properties "are often victims of trafficking and 'debt bondage' — yet many are not recognized as such by police."
The research out of the University of Cambridge shows "those charged with drug cultivation have often been forced into illegal work as a condition of debt to criminal gangs for smuggling them into the U.K."
Article content
Investigators argue "police take too narrow a view of modern slavery when it comes to 'growers' arrested during cannabis farm raids," perhaps because of a lack of detailed training on modern slavery and because officers sometimes make only "perfunctory" inquiries.
Article content
"Big questions remain about how the criminal justice system should ethically manage modern slavery victims who are also illegal immigrants involved in illegal activity," the study's senior author Prof Heather Strang says in a statement.
The U.S. Department of State reports that, in the U.K., the government there "fully meets the minimum standards for the elimination of trafficking."
Government efforts to date have included prosecuting and convicting significantly more traffickers, issuing revised sentencing guidelines with recommended higher penalties for some traffickers, identifying more victims, taking steps to improve victim support and launching a fund to support organizations in delivering targeted prevention activities and to build evidence of effective interventions.
Article content
"Although the government meets the minimum standards, it did not report sentencing data of convicted traffickers; thus, it was unclear if judges consistently treated trafficking as a serious crime," the department adds.
Following the seizure of 1,000-plus cannabis plants in a former working men's club late last year, the West Yorkshire Police reported the grow was thought to have links to organized crime and trafficked individuals.
"Organized crime of this type affects communities and individuals who are exploited, becoming victims of those much higher up the chain," the police service noted.
Subscribe to Weekend Dispensary, a weekly newsletter from The GrowthOp.
This post was originally published by our media partner here.