This post is presented by our media partner The Growth Op
View the original article here.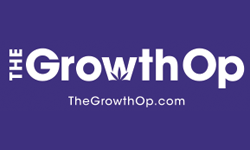 Article content
With a combined age of 50 years or less, three young people were arrested on suspicion of possessing and supplying drugs earlier this week in the U.K.
Article content
Officers with the West Midlands Police raided two properties — one in Sandwell and the other in Walsall — at 7 a.m. on Oct. 4, notes a police Facebook post.
Article content
They discovered $22,950 worth of suspected crack cocaine and $1,530 in cannabis. Beyond the drugs, though, officers also found and confiscated drug equipment, weapons and an unidentified amount of cash.
The police arrested the three teens, ranging in age from 14 to 18, on suspicion of possessing and supplying drugs. They have been released pending further investigations, states the post, which adds "drugs wreck lives and damage our communities."
Article content
Both recreational cannabis and crack cocaine are illegal throughout the U.K.
Possession of a class B substance like cannabis carries a maximum penalty of five years in prison, an unlimited fine or both, with the top sentence for supplying or producing ratcheting up possible prison time to 14 years.
The maximums for crack cocaine are more severe, with the top penalty for possession being seven years in prison, an unlimited fine or both. With regards to producing or supplying the drug, though, life in prison is possible.
The U.K. incident is certainly not the first time weed and teens have crossed paths, sometimes with serious or amusing results.
In the latter group was the enterprising 17-year-old in Australian teen who fashioned an insulated cooler to ferry cannabis to customers in his Melbourne-area suburb. Despite the ingenuity, he was nabbed by officers after police employed a helicopter to track him down.
Less amusing was the Ontario teen, 16, who faced cannabis-, weapons-, driving- and alcohol-related charges following a traffic stop.
Subscribe to Weekend Dispensary, a weekly newsletter from The GrowthOp.
This post was originally published by our media partner here.