This post is presented by our media partner Grow Opportunity
View the full article here.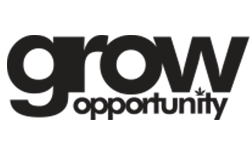 (Globe Newswire) Phoenix — TILT Holdings Inc., a global provider of cannabis business solutions that include inhalation technologies, cultivation, manufacturing, processing, brand development and retail, has retired US $7.5 million of its secured promissory notes in the fourth quarter and entered into amendments to the remaining senior secured promissory notes held by certain senior noteholders, totalling US $2.1 million to extend the maturity dates of such notes from December 31, 2022 to February 28, 2023.
With the payments, the company has successfully retired approximately US $33.7 million of the US $35.8 million principal of senior secured notes that were originally scheduled to mature in November 2022.
The company has also signed a fifth amendment to its previously announced definitive agreement with Innovative Industrial Properties, Inc. (IIPR) to sell and leaseback its White Haven, Pennsylvania facility.
With all other matters for the property already satisfied, the amendment allows TILT and IIPR to extend the end of the investigational period of the transaction contemplated to a date that is on or before February 28, 2023, to coincide with the new debt facility.
"We continue to be opportunistic in our approach to addressing our legacy debt maturities as well as improving our liquidity position. TILT has had to overcome challenging market conditions to obtain US $40M in non-dilutive capital earlier this year, which along with available cash on hand has resulted in our retiring 94 per cent of our legacy senior debt. At the same time, we have continued to make excellent progress with new and existing investors in our efforts to finalize the terms of the refinancing of our remaining legacy debt." — Gary Santo, CEO, TILT
This post was originally published by our media partner here.