This post is presented by our media partner Psychedelic News Wire
View the original article here.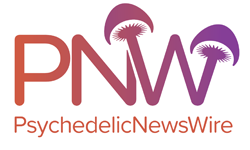 After decades of prohibition by most territories, psychedelics are finally seeing a surge in interest among the scientific and mainstream communities. Initial research into the potential risks and benefits of psychedelic drugs has revealed that they may be able to alleviate the symptoms of a variety of mental health disorders.
While this research is still in its infancy, it has shown that psychedelics have significant potential as mental health treatment, especially when paired with psychotherapy. Stakeholders, entrepreneurs and anyone else interested in psychedelics will have the chance to learn everything about them during the upcoming Psychedelic Sciences conference.
The conference is slated to run from June 19–23, 2023, at the Colorado Convention Center and will feature dozens of speakers, including prominent broadcaster Tim Ferris; topics on the agenda cover nearly every facet of the nascent psychedelics industry.
Those who attend will be in for five days of workshops, networking opportunities, lectures and presentations from some of the most notable names in psychedelic drug research, venture capital, drug advocacy and more.
In addition to covering some of the more technical aspects of psychedelics and how they affect the human body, the conference will cover general topics such as health, wellness, business, science and supporting services.
The conference is founded and hosted by the Multidisciplinary Association for Psychedelic Studies (MAPS), one of the most significant research organizations studying psychedelic drugs. Previous conventions organized by MAPS were private affairs involving professionals within the psychedelic industry; this event will be the first time the general public will be granted access to the convention.
Organizers expect at least 10,000 individuals to attend the convention this year, which is three times more than the 3,000 professionals who attended the convention in 2017. Psychedelics Science executive producer Benjamin Greenzweig stated that with the burgeoning psychedelics industry constantly evolving, this year's conference would dedicate significant time and resources toward covering the business aspect of psychedelics, ethical business models for success and state-level regulations.
Overall, the conference will be geared toward educating attendees on a range of topics regarding psychedelics. According to a preliminary schedule, attendees will learn about drug reform, ethnobotany, indigenous perspectives on hallucinogens, psychedelic use in religious settings, addiction, substance abuse and equal access to psychedelic treatment.
Conference registration begins at $755 for the general public, with health and scientific practitioners paying $995 and business founders, entrepreneurs and executives will pay $1,695.
These conferences generally boost the profile of the psychedelics industry and all players in that space, including company such as atai Life Sciences N.V. (NASDAQ: ATAI), as the general public and others gain awareness and added insight into this growing sector.
About PsychedelicNewsWire
PsychedelicNewsWire (PNW) is a specialized content distribution company that (1) aggregates and distributes news and information on the latest developments in all aspects and advances of psychedelics and their use, (2) creates PsychedelicNewsBreaks designed to quickly update investors on important industry news, (3) leverages a team of expert editors to enhance press releases for maximum impact, (4) assists companies with the management and optimization of social media across a range of platforms, and (5) delivers unparalleled corporate communication solutions. PNW stays abreast of the latest information and has established a reputation as the go to source for coverage of psychedelics, therapeutics and emerging market opportunities. Our team of seasoned journalists has a proven track record of helping both public and private companies gain traction with a wide audience of investors, consumers, media outlets and the general public by leveraging our expansive dissemination network of more than 5,000 key syndication outlets. PNW is committed to delivering improved visibility and brand recognition to companies operating in the emerging markets of psychedelics.
To receive instant SMS alerts, text "Groovy" to 844-397-5787 (U.S. Mobile Phones Only)
For more information please visit https://www.psychedelicnewswire.com
Please see full terms of use and disclaimers on the PsychedelicNewsWire website applicable to all content provided by PNW, wherever published or re-published: https://www.psychedelicnewswire.com/Disclaimer
Do you have questions or are you interested in working with PNW? Ask our Editor
PsychedelicNewsWire (PNW)
San Francisco, California
www.psychedelicnewswire.com
415.949.5050 Office
Editor@PsychedelicWire.com
PsychedelicNewsWire is part of the InvestorBrandNetwork.
This post was originally published by our media partner here.