This post is presented by our media partner The Growth Op
View the original article here.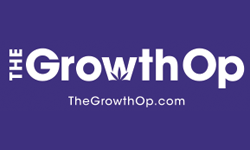 Article content
Can Christmas miracles still happen in January?
Article content
It appears that's the case for a cannabis dispensary in B.C., where a stolen tip jar has been returned, reports the Vernon Morning Star.
Article content
"Everyone already works for a pretty low wage, I mean, we do what we can, but that's the reality. And then they take their tips? Seriously?" she said.
Wolff later told the Penticton Western News the "petty theft" wasn't reported to police because they "already have so many that they deal with."
"It would just be one more little thing on their plate, so it's easier for me to just top up the tip jar and move on," Wolff said.
Being charged with theft under $5,000, as a summary offence, can lead to six months jail time. If scaled up to an indictable offence, however, the maximum punishment can be up to two years of jail time.
But earlier this week another local business owner spotted the woman in question in the neighbourhood and confronted her about the theft.
Article content
Amanda Stewart, owner of Valley Hemp, had recognized the woman from the security footage and was familiar with her as she had previously visited her store, as well, and asked for spare change to do laundry, reports the Vernon Morning Star. 
"I told her, 'you have to stop stealing,'" Stewart said.
Less than two days later, the woman returned to Stewart's store and handed over an envelope containing the money, which amounted to about $20.
"She was very remorseful, I've never seen anything like it," Stewart said, adding that the woman apologized and asked Stewart to return the money to Wolff.
Stewart told the Vernon Morning Star it's a moment she will remember. "There's something to be said about second and third chances," she said.
We'd love to hear from you. Get in touch with feedback and story tips at thegrowthop@postmedia.com
This post was originally published by our media partner here.