This post is presented by our media partner The Growth Op
View the original article here.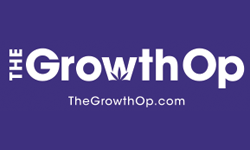 Article content
Staff vigilance and security checks were once again been credited with discovering contraband, including cannabis, found last week at the Joyceville Institution and believed to have been delivered by drone.
Article content
While carrying out checks on Oct. 14, staff at the federal, multi-level security facility in Kingston, Ont., found a package containing 205 grams of tobacco, 215 grams of cannabis, 132 grams of shatter (marijuana concentrate), 110 grams of hashish and an unidentified number of cellphones and related accessories.
Article content
Unauthorized items are no stranger to correctional institutions across the country, with cannabis and tobacco being a common pairing.
Just this spring, again at Joyceville Institution, staff there seized items that included about 20 grams of tobacco and 29 grams of shatter.
In April 2020, just over 201 grams of cannabis and just under 200 grams of tobacco with an institutional value of $41,000 was found.
And in August 2019, institution staff discovered contraband worth an estimated $6,100 that include seven grams of marijuana, 54 grams of tobacco and rolling papers.
Drones serving as delivery vehicles are also somewhat common.
Over two days this past August, correctional officers at the Warkworth Institution near Campbellford, Ont. seized several packages containing contraband and unauthorized items. These included 908 grams of tobacco, 106 grams of cannabis, 153 grams of shatter and an unidentified number of cellphones and phone-related accessories.
We'd love to hear from you. Get in touch with feedback and story tips at thegrowthop@postmedia.com
This post was originally published by our media partner here.