This post is presented by our media partner The Growth Op
View the original article here.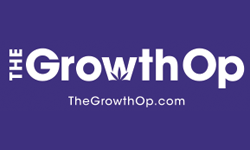 People caught smoking cannabis for recreational uses could be subject to both fines and jail time.
Article content
Thailand became the first Asian country to decriminalize marijuana as of June. The news is huge and has prompted many to consider adding a new location to their cannabis travel map.
Article content
When it comes to smoking weed for fun, the Thai government has made it clear that recreational use remains illegal.
Thailand health minister Anutin Charnviraku spoke with CNN and clarified that cannabis could only be used with a medicinal intent. When discussing recreational cannabis, he said, "Don't come. We don't welcome you if you just come to this country for that purpose."
People caught smoking for recreational uses will reportedly be subject to fines of as much as $800 and up to three months in jail.
Though authorities have stated that possessing cannabis won't spur imprisonment, it should be something that tourists keep in mind if wanting to travel in the country.
Despite the Thai government's stance on marijuana, there are still ways in which medicinal cannabis could produce revenue for Thailand. The country is a hotspot for wellness and medical tourism, meaning that it could reap benefits from medicinal cannabis both nationally and internationally.
The FreshToast.com, a U.S. lifestyle site that contributes lifestyle content and, with their partnership with 600,000 physicians via Skipta, medical marijuana information to The GrowthOp.
Subscribe to Weekend Dispensary, a new weekly newsletter from The GrowthOp.
This post was originally published by our media partner here.