This post is presented by our media partner Psychedelic News Wire
View the original article here.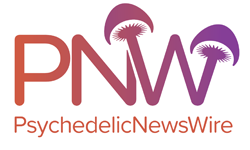 After decades of prohibition and criminalization, various jurisdictions around the world have begun to loosen their restrictive psychedelic policies in what has been dubbed the psychedelics renaissance. There has been a significant surge in psychedelic interest among the scientific community, with researchers running several studies to look into the potential benefits and risks of using hallucinogenic drugs medicinally. Research has already shown that psychedelics have plenty of promise as treatments for mental-health conditions such as PTSD, depression and eating disorders, especially when paired with psychotherapy.
Researchers in London have been conducting clinical trials to test the potential of psychedelics as treatment for depression for the past few years now. A recent trial by the Imperial College's Center for Psychedelic Research found that psilocybin, the main psychoactive agent in magic mushrooms, had rapid antidepressant effects when it was paired with therapy.
The investigators, led by Professor David Nutt of neuropsychopharmacology and Center for Psychedelic research head Robin Carhart-Harris, state that psilocybin was just as effective as the common antidepression drug, escitalopram. Furthermore, they found that psilocybin eclipses the prescription drug in two critical areas: it was associated with a better sense of well-being and resulted in 58% of the participants being considered in remission six weeks after treatment compared with 28% of patients who used escitalopram.
Later this month, the first commercial facility for drug trials featuring psychedelics in Europe will open in central London. A team of psychotherapists, scientists and clinicians will use the facility to test hallucinogenic drugs for pharmaceutical companies under the auspices of a commercial contract research organization known as Clerkenwell Health.
Clerkenwell's chief medical officer Emilio Arbe says the CRO's main aim will be to bring psychedelic treatments to mainstream psychiatry. The first trials at the central London facility are slated to start next month. They will study the effects of psilocybin when used in conjunction with psychedelics on 60 terminal cancer patients. One-half of the participants will receive a placebo while the other half will receive the drug after three psychotherapy sessions.
The psilocybin trial will be conducted for Psyence, a biotechnology company based in Toronto, Canada.
The United Kingdom has a rich psychedelic history that predates the current psychedelic renaissance. English psychiatrist Humphrey Osmond is credited with coining the term "psychedelic" in 1956, and in the same year, British psychiatrist Ronald Sandison was involved in the treatment of depression and schizophrenia using LSD at Powick Psychiatry hospital.
If research efforts at the trial clinic are successful, drug makers could soon develop a range of safe and effective psychedelic treatments for mental-health disorders.
As more clinical trials are conducted, psychedelics industry players such as Delic Holdings Corp. (CSE: DELC) (OTCQB: DELCF) can look forward to a more receptive public because of the resultant growth of awareness about the medicinal value of psychedelics.
NOTE TO INVESTORS: The latest news and updates relating to Delic Holdings Corp. (CSE: DELC) (OTCQB: DELCF) are available in the company's newsroom at https://ibn.fm/DELCF
About PsychedelicNewsWire
PsychedelicNewsWire (PNW) is a specialized content distribution company that (1) aggregates and distributes news and information on the latest developments in all aspects and advances of psychedelics and their use, (2) creates PsychedelicNewsBreaks designed to quickly update investors on important industry news, (3) leverages a team of expert editors to enhance press releases for maximum impact, (4) assists companies with the management and optimization of social media across a range of platforms, and (5) delivers unparalleled corporate communication solutions. PNW stays abreast of the latest information and has established a reputation as the go to source for coverage of psychedelics, therapeutics and emerging market opportunities. Our team of seasoned journalists has a proven track record of helping both public and private companies gain traction with a wide audience of investors, consumers, media outlets and the general public by leveraging our expansive dissemination network of more than 5,000 key syndication outlets. PNW is committed to delivering improved visibility and brand recognition to companies operating in the emerging markets of psychedelics.
To receive instant SMS alerts, text "Groovy" to 844-397-5787 (U.S. Mobile Phones Only)
For more information please visit https://www.PsychedelicNewsWire.com
Please see full terms of use and disclaimers on the PsychedelicNewsWire website applicable to all content provided by PNW, wherever published or re-published: https://www.PsychedelicNewsWire.com/Disclaimer
Do you have questions or are you interested in working with PNW? Ask our Editor
PsychedelicNewsWire (PNW)
San Francisco, California
www.PsychedelicNewsWire.com
415.949.5050 Office
Editor@PsychedelicWire.com
PsychedelicNewsWire is part of the InvestorBrandNetwork.
This post was originally published by our media partner here.