This post is presented by our media partner The Growth Op
View the original article here.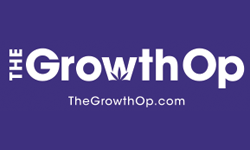 Article content
Twitter appears to have stopped displaying a message from the Substance Abuse and Mental Health Services Administration (SAMHSA) when users search drug-related terms, like marijuana.
Article content
SAMHSA, a branch of the U.S. Department of Health and Human Services, launched the service with Twitter in 2020 reports Marijuana Moment.
Article content
Musk has previously discussed cannabis on the platform and shared memes related to the plant. In 2018, Musk took a very expensive drag from a joint while appearing on The Joe Rogan Experience podcast.
Images of his smoking went viral and Musk was reportedly drug-tested for "everything" by the U.S. government as a result.
Musk's puff also spurred a month-long NASA safety review of Boeing and SpaceX, to evaluate the "culture" at the two private companies tasked with transporting the agency's astronauts.
Contract records later revealed that safety review cost $5 million dollars and included educating employees and reviewing federal guidelines related to illegal drug use.
Though Musk later admitted he "has no idea how to smoke pot," he has long maintained that cannabis shouldn't be illegal.
Article content
"Selling weed literally went from major felony to essential business (open during pandemic) in much of America and yet many are still in prison, doesn't make sense, isn't right," Musk tweeted in 2020. 
Leading social media platforms like Facebook, Instagram and Twitter have long policed drug content, restricting information from educators to retailers, across cannabis, hemp and psychedelics.
Facebook, which acquired Instagram in 2012 for US$1 billion, prohibits "attempts by individuals, manufacturers, and retailers to purchase, sell, or trade non-medical drugs, pharmaceutical drugs, and marijuana," according to the company's community standards.
On Instagram, the wording is similar. "Instagram doesn't allow people or organizations to use the platform to advertise or sell marijuana, regardless of the seller's state or country." Additionally, Instagram doesn't allow cannabis businesses to use any of the promotional tools afforded to other businesses.
We'd love to hear from you. Get in touch with feedback and story tips at thegrowthop@postmedia.com
This post was originally published by our media partner here.