This post is presented by our media partner Grow Opportunity
View the full article here.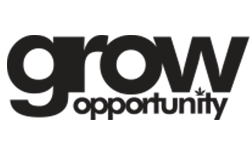 In a huge win for the cannabis industry, as of February, Twitter permits the marketing and advertising of cannabis products and other cannabis related information. As more states in the U.S. and countries around the world begin to legalize cannabis for recreational and medical use, Twitter's decision is another example of positive momentum for this industry. 
As of now, the countries exempt from the prohibition of cannabis advertising on the platform are Canada, the United States, and Thailand. Twitter makes clear that companies hoping to advertise in Canada must be licensed by Health Canada and pre-authorized by Twitter. Furthermore, advertisers "may only promote informational or brand-preference content…may only target jurisdictions in which they are licensed to promote these products…are responsible for complying with all laws and regulations." – Twitter 
Once companies pass Twitter's pre-approval process, they will have access to Twitter's 500 million users and all of the platform's advertising products such as, promoted tweets, video sponsorships and partner publication features. Cannabis companies will retain responsibility for complying with the various location specific governmental regulations, but Twitter's decision could be the first domino to fall, as other social media platforms may now look to follow suit. – Jake Hribljan 
Though as of April 26, "Facebook parent Meta, Google and other major tech companies all prohibit cannabis ads. [In the U.S.,] Google does allow ads for FDA-approved CBD products and topical, hemp-derived CBD products with THC content of 0.3 per cent or less in California, Colorado, and Puerto Rico, but not for marijuana even in states where it is legal." – Barbara Ortutay, The Associated Press 
This post was originally published by our media partner here.