This post is presented by our media partner The Growth Op
View the original article here.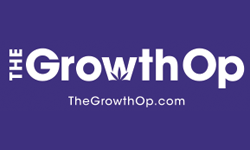 Article content
Speeding once again recently landed two accused in hot water over illegal drugs, including cannabis.
Article content
The Ontario Provincial Police reports in a tweet that two people face multiple charges after officers with the Stormont, Dundas and Glengarry detachment discovered a handgun and drugs during a traffic stop on the evening of Nov. 16.
Article content
While recreational weed is legal in Canada and those 19 and older in Ontario can buy, use, possess and grow it in specified amounts, notes information from the Government of Ontario, the weed must be legal and contained in its original packaging.
Possession of more than 30 grams of dried cannabis (or the equivalent product) "can result in a ticket for very small amounts over the legal limit or up to a maximum of five years in jail," Kruse Law points out.
As for cocaine and handguns, both are illegal.
O'Neill Moon Quedado LLP reports "trafficking in Schedule I drugs such as cocaine, crack and heroin carries a maximum sentence of life in prison," while when tried as an indictable offence, unauthorized possession of a restricted or prohibited firearm can "carry maximum penalties of five to 10 years in prison," adds Mass Tsang LLP.
Article content
The accused, aged 44 and 42, each face numerous accounts, CityNews reports, namely possession of prohibited or restricted firearm with ammunition, possession of a firearm, prohibited or restricted weapon obtained by crime, two counts of possession of a weapon for a dangerous purpose, two counts of careless storage of a firearm, weapon, prohibited device or ammunition, knowledge of unauthorized possession of a firearm, possession of cocaine for the purpose of trafficking, possession of cannabis for the purpose of selling and possession of unmarked cigarettes.
Additionally, the 44-year-old also faces nine counts of possession of firearm or ammunition contrary to prohibition order, operation while impaired by alcohol and drugs, failing to comply with a probation order, driving a vehicle or boat with cannabis readily available, driving a motor vehicle with liquor readily available and driving motor vehicle while performing a stunt or at excessive speed.
As for the 42-year-old, he was also charged with possession of a firearm or ammunition contrary to a prohibition order.
We'd love to hear from you. Get in touch with feedback and story tips at thegrowthop@postmedia.com
This post was originally published by our media partner here.