This post is presented by our media partner The Growth Op
View the original article here.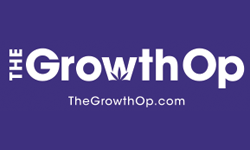 Police discover hash and cannabis after package seized by Australian border officials kicks off investigation
Article content
Two Calgary men in their 30s are facing multiple charges after allegedly shipping methamphetamine, hash and cannabis to destinations around the world, including Australia, Greenland and the United Kingdom.
Article content
The investigation kicked off in May of last year when the Integrated Border Enforcement Team, a joint force operation among the RCMP, Canada Border Services Agency (CBSA) and the Calgary Police Service (CPS), was notified about a package that had been seized by Australian border officials.
Article content
The package, which was sent from Calgary, contained 1.5 kilograms of meth.
Authorities then executed search warrants in the Calgary area after one of the accused attempted to ship packages to the U.K. and Greenland. Those searches resulted in the seizure of 1.08 kg of hash and 1.1 kg of cannabis.
Article content
The men face multiple charges under Canada's Controlled Drugs and Substances Act, Customs Act and Cannabis Act, including possession for the purpose of unlawfully exporting.
Both men are due in court this week.
"This seizure is a great example of how our officers are able to work closely with both local and international law enforcement partners to keep illegal drugs out of our communities," said a CBSA spokesperson, adding that "CBSA officers are committed to detecting and intercepting illegal narcotics and other dangerous goods from leaving and entering Canada." 
An inspector with CPS Criminal Networks Section said that "partnerships with law enforcement agencies around the world are critical."
"We know that criminals and criminal organizations don't have provincial or national boundaries, so we have to work together to ensure our global community is protected."
Article content
A recent shipment of ceiling tiles from Toronto reportedly sparked joint coordination between Hong Kong and Canadian authorities after the package was found to contain 34 kilograms of meth and 38 kg of cannabis.
Valued at nearly $4 million, authorities followed the consignment, which arrived by sea, as it was delivered to a warehouse and later picked up by a driver. After arriving in a remote hillside area, another man, aged 38, turned up and the two men began unwrapping the cargo.
Police then moved in and arrested the duo on suspicion of drug trafficking. They face up to life in jail and a HK$5 million (about $862,000) fine.
Police report the investigation is ongoing and further arrests are possible.
In 2019, an agreement was signed between the Canada Border Services Agency and customs and excise of Hong Kong to work together on a number of issues, including cannabis smuggling.
We'd love to hear from you. Get in touch with feedback and story tips at thegrowthop@postmedia.com
This post was originally published by our media partner here.