This post is presented by our media partner The Growth Op
View the original article here.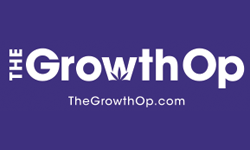 Article content
Two Pennsylvania men in their 20s have been released on bail after allegedly stealing medical marijuana from a resident's mobile home in Fairfield Township.
Article content
According to the Sun Gazette, an affidavit from state police notes the men, aged 22 and 23, broke into the home and stole the medicine on Sept. 7, 2021.
Article content
Witnesses were able to provide police with a description of the two accused.
The two men were recently arraigned on charges of felony burglary, criminal trespassing and misdemeanour theft.
Medical marijuana has been available at licensed dispensaries since Feb. 15, 2018. Users must register, have a physician certify the patient has one of the conditions that qualify for medical marijuana, pay for a medical cannabis identification card and access their medicine from an approved dispensary.
As it stands, recreational cannabis continues to be illegal in the state. According to Fishman Firm, possessing 30 grams or less is a misdemeanour charge that carries a US$500 ($675) fine and up to 30 days in jail. Any more than that amount ratchets up the fine to US$5,000 ($6,750) and up to a year of incarceration.
Article content
Despite the existing laws, there has been some movement on the adult-use cannabis front. Marijuana Policy Project reports that on Sept. 1, 2022, the state announced the start of the Pennsylvania Marijuana Pardon Project, a "co-ordinated effort for a one-time, large-scale pardoning project for people with select minor, non-violent marijuana criminal convictions."
The Pennsylvania incident is certainly not the first time medical cannabis has been stolen from an individual.
This past spring in Florida, a 36-year-old Uber driver in Ormond Beach told local police that a group of teens he picked up from a McDonald's and dropped off at a private residence made off with his medical marijuana.
And four years ago in Arizona, a woman reported to police that she believed her son's teenage friends, who were thought to be about 13 years old, had taken about 28 grams of medical marijuana from her room while she was out of town, per Gila Herald.
And in 2017 in Ontario — when medical cannabis was legal, but recreational weed was not — CTV News reported medical marijuana, collectible miniature trains and a bracelet were stolen during a residential break-in.
We'd love to hear from you. Get in touch with feedback and story tips at thegrowthop@postmedia.com
This post was originally published by our media partner here.