This post is presented by our media partner Stratcann
View the original article here.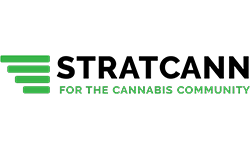 Two more producers of cannabis-infused lozenges have released comments noting they will be adhering to a Health Canada notice to cease sale and distribution of these products.
In the past few days, Organigram and now Indiva have released official comments on the ongoing issue with so-called edible extracts products, noting they have paused production in adherence with Health Canada's guidance on the issue. 
A Health Canada notice to companies making those products that exceed the 10mg THC limit for edibles, have until May 31, 2023, to cease selling and distributing those products. 
Both companies still maintain that such products are not actually edibles, but are instead extracts. 
Organigram, which has been selling their Edison Jolts products, cannabis-infused lozenges that are sold in packaging exceeding 10mg THC,  states: "The company remains of the view that the patent pending products are properly classified as cannabis extracts and compliant with the cannabis regulations, and is assessing its options with its legal advisors. At present, the company has paused production of the products in the current packaging format, pending resolution of the matter." 
Indiva, which sells a similar product in 100 mg, 250 mg and 500 mg THC per package formats, provided a similar comment. 
"Prior to the launch of the products, the company closely considered the regulatory requirements of the legislation, including with respect to product classification, and conducted substantial research. Consistent with the legislative requirements and the company's research, the company classified the products as cannabis extracts. Currently, the company has paused production of the products as it consults with its advisors and considers next steps and a potential resolution of this matter. The company may choose to continue manufacturing the products in alternative packaging formats."
Health Canada issued a public warning about these products on March 3. 
"Some edible cannabis products were found to contain more than the allowable limit of 10 mg of THC per package," notes the press release. "These non-compliant products in product formats similar to gummies and other confectionery products, such as hard candy, have been incorrectly marketed and sold as cannabis extracts."
The federal health authority also issued a new online document providing clarity on the issue of the classification of edible cannabis. The document, in part, notes that a cannabis edible is defined as any article manufactured, sold or represented for use as food or drink for human beings, chewing gum, or any ingredient that may be mixed with food for any purpose.
"Licence holders should verify if their cannabis products are classified correctly. Licence holders are encouraged to review the definitions of, and requirements for, cannabis and cannabis products in the Guide on composition requirements for cannabis products and Packaging and labelling guide for cannabis products."
In an email to StratCann on Monday, March 6, a representative for the federal health authority confirmed they are sending out notices to companies making these "non-compliant" products.
"Federal licence holders that have non-compliant edible cannabis products have or will receive a Non-Compliance Determination Letter. This letter indicates the actions and the associated timelines that licence holders are expected to take to come back to compliance. Provincial and territorial distributors have been and will continue to be made aware in order to adjust their operations accordingly."
Health Canada initially issued warnings to at least some producers or manufacturers of so-called "edible extracts" in January warning them they were not compliant with federal regulations. One producer, Vortex Cannabis, confirmed they received an order from Health Canada to stop sales of their Full Spectrum THC Jelly Cubes due to these being inaccurately classified as extracts rather than edibles. 
The Vortex Jelly Cubes came in 10mg THC squares that were sold with multiple units per pack.
Several other companies make similar products, including Indiva, Organigram, Loosh, and Aurora Cannabis. 
Neither Loosh nor Aurora responded to comment on the issue as of press time. Earlier this month, Aurora provided StratCann with this statement:
"We confirm we have received a letter from Health Canada in response to our written correspondence with them from January 10″, Michelle Lefler,​ VP of communications and public relations at Aurora, told StratCann via email.  
"We are carefully reviewing the letter and reiterate our commitment to compliance and upholding our trusted relationship with Health Canada. There is no change to our portfolio offering, and we will continue to fulfil commitments to our customers and Canadian consumers that look to buy Aurora products as part of their cannabis consumption choice. We firmly believe the legal cannabis market needs novel approaches that Canadian consumers seek in order to fight the illicit market that operates without any rules and oversight and poses a risk to public health. Innovation is vital to remaining relevant with the Canadian adult consumer, and we will continue to offer high-quality and innovative cannabis products to support the growth of the legal market, as we have always done."
Health Canada limits edible cannabis products to a THC content of no more than 10mg per package. Cannabis producers were arguing that the products in question were in fact "extracts" and not edibles—an interpretation the federal regulator now confirms they do not agree with. 
This post was originally published by our media partner here.