This post is presented by our media partner The Growth Op
View the original article here.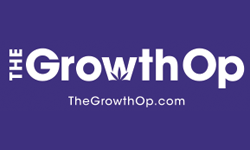 Article content
Two police officers have been suspended after a youth accused them of planting cannabis evidence in an extortion scam that went viral on Twitter.
Article content
In a series of since-deleted tweets, the youth alleged that police in Bengaluru, the capital of India's southern Karnataka state, approached him as he was heading home after working a night shift and began questioning him, reports Hindustan Times.
Article content
The Hindustan Times reports that the police were able to reach the youth and that an inquiry is ongoing.
In a statement to the Bangalore Mirror, CK Baba added that he had "ordered the suspension of the two constables related to extorting money from the young man."
The Mirror adds that the youth allegedly begged the officers to return ₹100 (about $1.64) so he could return home, but they refused.
Per The News Minute, night-beat police in the southeast division have been given body cameras to switch on during duty, but the officers, in this case, had not done so, which prompted action against them for dereliction of duty.
Per that report, the "shaken" youth was also transported to the police station, where he was told the officers would be rewarded handsomely for his arrest.
The Narcotics Drugs and Psychotropic Substances Act of 1985 regulates cannabis in India. The act prohibits the sale and use of cannabis resin and flower, but permits the use of its seeds, stems and leaves, reports The Print. 
Those caught possessing a small quantity of pot can be imprisoned for up to six months and/or face a fine of ₹10,000 (about $165).
We'd love to hear from you. Get in touch with feedback and story tips at thegrowthop@postmedia.com
This post was originally published by our media partner here.