This post is presented by our media partner The Growth Op
View the original article here.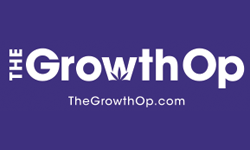 Article content
Texas K-9 Benni proved he had the nose that knows when he alerted to drugs after a sheriff's deputy got suspicious about a far-too-nervous driver and female passenger initially said to be his grandmother.
Article content
The man was driving erratically in the Dallas-Fort Worth metro area earlier this month — the truck pulling a U-Haul was moving from lane to lane and travelling on the rumble strips — and that was enough to raise the eyebrows of a Wise County Sheriff's Office (WCSO) deputy on patrol. The officer directed the driver to stop so he could have a closer look.
Article content
It didn't help that "grandma" and "grandson" had decidedly different tales to tell when questioned by police. The driver claimed the duo was on their way to a funeral in southeast Texas, while "granny" relayed that she and her son were travelling to Tennessee with the trailer full of furniture.
With K-9 Benni and his handler just minutes away, the team soon arrived on scene and, following a quick pass of the trailer, the dog alerted.
And no wonder. Inside the trailer, the police discovered not furniture, but 31 moving boxes sealed with packing tape. Inside, there was about 380 kilograms of vacuum-sealed cannabis, 110 kg of edible candy bars infused with magic mushrooms and 1,100 THC vape cartridges were found. In total, the illicit cargo was worth an estimated US$1.7 million ($2.3 million).
Article content
Recreational cannabis is illegal in Texas, with felony charges applying for possessing any amount over 113 grams, per the National Organization for the Reform of Marijuana Law (NORML).
Upon conviction, the maximum penalty for possessing 22.7 to 907 kg of cannabis is two to 20 years in prison and a US$10,000 ($13,400) fine. Sale of that amount, again a felony, can result in five to 99 years in prison and the US$10,000 ($13,400) fine, NORML notes.
Whatever the real relationship of the driver and passenger, WCSO reports both have been charged with several counts of possession of controlled substances.
Additionally, cannabis remains illegal under federal law in the U.S., according to Criminal Defense Lawyer.
That means "transporting it anywhere could result in federal criminal charges. Even if the feds turn a blind eye, transporting marijuana across state lines between legal states is risky," since state laws vary considerably, the information adds.
We'd love to hear from you. Get in touch with feedback and story tips at thegrowthop@postmedia.com
This post was originally published by our media partner here.