This post is presented by our media partner The Growth Op
View the original article here.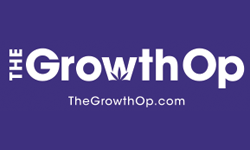 A 55-year-old man told police he was going to use the cash he received to fix his car
Article content
A U.K. man has been sentenced to just shy of four years' incarceration after getting nabbed for receiving $368,880 worth of cannabis hidden inside wheels.
Article content
According to BBC, the man pleaded guilty to being involved in importing cannabis, the recreational form of which is illegal throughout the U.K.
Indeed, supplying or producing weed, a Class B drug, carries a top penalty of 14 years in prison, an unlimited fine or both, while the maximum punishment for possession of the plant is five years in prison, an unlimited fine or both.
BBC reports the Isle of Man resident agreed to have the illegal cargo shipped to his workplace in exchange for about $1,590 that he planned to use to fix rust patches on his car. The 55-year-old even received the OK from his boss to get the wheels sent to the company in late May.
Article content
But the hidden cannabis proved no match for drug-sniffing police dogs, the court heard. A search earlier this month of the haulage firm where the man worked proved on the nose, with the dogs sniffing out the shrink-wrapped stash in four wheels addressed to the employee.
The man reportedly told police that he knew the wheels contained some kind of drugs, but he didn't know what the stash was worth.
Deemster Graeme Cook told the court the man had been foolish and the punishment could have been far more severe had the load contained Class A drugs, which include cocaine, heroin and methamphetamine. "You need to learn your lesson … and not do this again," Cook is quoted as saying.
Producing or supplying this category of drugs can lead to a sentence of life in prison, an unlimited fine or both, per the U.K. government information.
It's not the first time that wheels have been used to transport illegal cannabis.
Article content
In the summer of 2019, U.S. Customs and Border Protection (CBP) reported that staff ably assisted by K9 officers found more than 20 kilograms of cannabis hidden inside spare tires. Two people were arrested following the failed transfer.
In 2015 in Arizona, CBP officers arrested two Douglas teenagers after finding marijuana hidden in their bike tires, per The Arizona Republic. Again, the 17-year-olds were caught thanks to a drug-detecting dog that alerted officers something was up. Ultimately, officers seized almost 1.6 kilograms of weed, pretty much evenly stashed in the tires of both bikes.
While not wheels specifically, CBP officers in California seized more than a half tonne of cannabis hidden in a shipment of wheel parts from Mexico in December 2018. The 44 packages of weed were estimated to be worth about $806,250, prompting their seizure and confiscation of the van involved.
Subscribe to Weekend Dispensary, a weekly newsletter from The GrowthOp.
This post was originally published by our media partner here.