This post is presented by our media partner The Growth Op
View the original article here.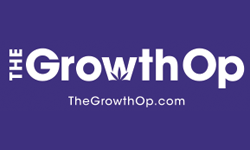 Article content
Adolescent use of cannabis is steadily increasing while alcohol consumption appears to have fallen out of favour with teens, suggests a new study out of the U.S.
Article content
Since 2000, the study published online last week in the peer-reviewed journal Clinical Toxicology found "adolescent cannabis abuse has increased 245 per cent." That compares to alcohol abuse steadily declining over the same period, notes a study statement.
Article content
The data revealed more than 338,000 such incidents among children between the ages of six and 18. "More than 80 per cent of all reported exposure cases occurred in young people aged 13 to 18," the statement reports, with just shy of a third of instances resulting in "worse than minor clinical outcomes."
Looking at cannabis — at odds with use of alcohol and dextromethorphan (used to relieve coughs due to colds or flu) — "marijuana exposure cases remained relatively stable from 2000 to 2009, then steadily rose from 2011, with an even more dramatic rise in cases from 2017 to 2020."
Experts point to the increased popularity of edible cannabis products. "Edible marijuana preparations accounted for the highest increase in call rates compared with all other forms of marijuana," according to the study abstract.
Article content
The shift may indicate that adolescents "have moved away from smoking weed onto alternative modes of consumption," suggests Dr. Adrienne Hughes, a medical doctor, assistant professor of emergency medicine at Oregon Health & Science University and one of the study's authors.
Ethanol abuse cases exceeded cannabis abuse cases each year from 2000 until 2013, but then that pattern reversed, reports Dr. Hughes. Ever since, "marijuana exposure cases have exceeded ethanol cases every year, and by a greater amount each year than the prior."
Weed extracts, such as those used in cannabis vaping products, were also increasingly popular.
Researchers note the dramatic increase in child cannabis use since 2017 coincides with a wave of decriminalization laws in the U.S. Despite cannabis being legal for only adults, study authors contend decriminalization and legalization "has rendered the drug more accessible to children and adolescents and contributed to a perception that the drug is safe," according to the statement.
"These findings highlight an ongoing concern about the impact of rapidly evolving cannabis legalization on this vulnerable population," Dr. Hughes maintains.
With regards to use-associated deaths, the study found that these were rare, occurring in 450 young people or 0.1 per cent of the cases covered.
We'd love to hear from you. Get in touch with feedback and story tips at thegrowthop@postmedia.com
This post was originally published by our media partner here.