This post is presented by our media partner The Growth Op
View the original article here.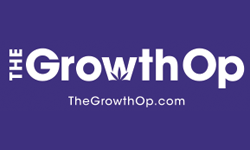 More than a fifth of cases among children five and under involved hospitalization
Article content
The number of children aged five and younger who have been exposed to cannabis edibles, mostly in the home, has exploded in recent years, a hike that U.S. investigators say signals an opportunity to bolster education and prevention.
Article content
Looking at the 2017-2021 period, researchers out of Chicago note reported cases of cannabis edibles exposures among children under 6 ballooned from 207 to 3,054, a whopping 1,375 per cent. With 7,043 reported exposures over the five-year period, the 2021 tally accounts for 43 per cent of them.
Article content
"There has been a consistent increase in pediatric edible cannabis exposures over the past five years, with the potential for significant toxicity," authors write in the study, published this week in Pediatrics. A journal of the American Academy of Pediatrics, they add "it is important for providers to be aware of this in their practice and it presents an important opportunity for education and prevention."
Article content
Edibles may be appealing to children
In the U.S., a typical adult starting dose for edibles ranges from 2.5 to 10 milligrams of THC, with many of the products being "particularly appealing to toddlers because they resemble common treats such as candies, chocolates, cookies or other baked goods," authors write.
Pointing out that products often contain multiple doses per package or treat, "a child would not recognize the need to stop after one bite/segment/piece."
In Canada, the THC limit is 10 mg per package. While the limit has not changed for drinks, the federal government recently green lit a proposal to up how many pot drinks can be purchased at once.
Overall, children aged 5 and under accounted for 41.6 per cent of all human poison exposures reported in 2020, the U.S. study notes.
Article content
"The increase in number of cannabis edible cases was not due to an increase in overall pediatric cases reported for all substances," one study author, Dr. Marit Tweet of the Southern Illinois University School of Medicine, says in a video wrap of findings.
"Even though I was seeing more cases coming through the ER (emergency room), when we looked at the data countrywide, we were definitely surprised," study co-author Dr. Antonia Nemanich, who works in emergency medicine and medical toxicology at Rush Emergency Medicine in Chicago, told CNN. "There was a particular spike during the pandemic years," Dr. Nemanich noted, a time when more kids were at home.
Most edibles exposures in the home
Analyzing data from the National Poison Data System, researchers considered toxicity, medical outcome and health care utilization by young children ingesting weed edibles, as well as changes in acute toxicity during pre-COVID years (2017-2019) and COVID years (2020-2021).
Article content
Beyond the dramatic hike in cases among young children, researchers determined that virtually all exposures — indeed, 97.7 per cent — occurred in residential settings. "Of all reported cases, 22.7 per cent of patients were admitted to the hospital," with both ICU and non-ICU admissions rising significantly, study authors report.
In terms of severity, the video of study findings indicates major-effect cases increased from 1.6 per cent for the pre-pandemic period to 2.4 per cent during COVID-19. Moderate-effect cases were also up when the two periods were compared, from 15.9 per cent to 23.8 per cent.
With regards to what the young children experienced, study findings indicate the overwhelming response was central nervous system (CNS) depression — when the body's normal neurological functions, like heart rate or breathing rate, slow down — reported in 70 per cent of cases. Filling out the top five responses was tachycardia (fast heartbeat), vomiting, ataxia (lack of coordination) and agitation.
Article content
"The effects of cannabis in a child are much more variable than effects seen in adults. Any ingestion of cannabis in a child can cause serious harm," reports the Ontario Poison Centre. Reflecting effects noted in the U.S. study, the centre adds possible symptoms of poisoning include vomiting, agitation, confusion, slurred speech, drowsiness/lethargy and slowed breathing.
According to the Jerusalem Post, 13 per cent were aged 5, 18 per cent were aged 4, slightly more than half were aged 2 or 3, 15 per cent were 1 and infants accounted for 1.9 per cent.
The New York Daily News, for its part, points out that about eight per cent of all cases involved being treated in critical care units, while 15 per cent were admitted to non-critical care units and more than a third were rushed to emergency rooms.
Article content
Cases up with more weed legalization
Dr. Tweet notes that cannabis use has become increasingly legalized in the past several years. A graphic in the video shows that while 30 U.S. states and Washington, D.C. had legalized medicinal marijuana in 2017, that figure increased to 39 states by 2021. As for recreational weed, that was also way up from eight states and Washington, D.C. in 2017 to 18 states five years later.
The significant jump is a concern to those in the pediatric community since cannabis edibles can be perceived by young children as just another tasty snack.
In the summer of 2020, Health Canada issued an advisory regarding children's exposure to cannabis edibles, specifically to unregulated products that were not subject to safety and quality controls and did not have childproof packaging.
Article content
The advisory noted there had been several cases of children being hospitalized after ingesting illegal weed edibles that looked like regular candies, adding parents also had to do a far better job of properly storing weed edibles.
Authors of the U.S. study write "ideally, these products should be stored in a location unknown to the children and kept in a locked container. Using locations outside the kitchen, away from other food items, may help reduce the risk of a child viewing these products as normal food items."
Investigators point out poison centres and emergency departments (EDs) in U.S. states with legalized cannabis have experienced more calls related to cannabis exposure. "Similar trends are reported in other countries, such as Canada, where studies have shown increased numbers of pediatric ED visits related to unintentional ingestions after cannabis legalization," they write.
Article content
A Canadian study comparing ED visits in Hamilton, Ont. pre- and post-cannabis legalization saw a spike for acute cannabis intoxication among those aged 18 to 29. Another study, published in 2020 and involving 14 urban Alberta EDs, found a small increase in physical visits and calls to a poison control centre.
Studies looking forward
Of the newly released findings, Dr. Tweet notes "future study might also focus on the effect of legislation on packaging and these exposures, and also to determine which specific factors are contributing to the rise in cases of toxicity."
The study concludes, "Prioritizing prevention strategies such as changing product packaging and labelling, regulating the maximum allowable dose in a package and increasing public education on mitigation of household risks are key in reducing these exposures."
Article content
According to National Public Radio (NPR), Nora Volkow, who directs the National Institute on Drug Abuse, called the study findings concerning. "It's not just the issue that there are more poisonings of children consuming cannabis, but those consumptions appear to be more serious," NPR quotes Volkow as saying.
Just this week, police in Ireland took the opportunity to warn the public not to use edibles after three teenagers were hospitalized after apparently consuming the products during the recent holidays. A child who got his or her hands on the products, recreational cannabis is illegal in Ireland, could become ill, the police cautioned, per Kilkenny Live.
Recreational cannabis in all formulations is illegal in Ireland.
We'd love to hear from you. Get in touch with feedback and story tips at thegrowthop@postmedia.com
This post was originally published by our media partner here.