This post is presented by our media partner The Growth Op
View the original article here.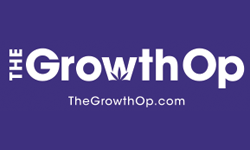 The study's data indicates that fatal car crashes increased two per cent, prompting researchers to report that marijuana may cause more accidents.
Article content
While data regarding marijuana's effect on driving has been analyzed, results haven't been conclusive. But now a new study claims to have found a link between legal cannabis and car crashes.
Article content
In a press release, lead researcher Charles Farmer argued that while legalizing cannabis provided some benefits, it also came with a cost.
"Legalization removes the stigma of marijuana use, while the onset of retail sales merely increases access," Farmer reported. "But access to marijuana isn't difficult, even in places without retail sales. Users who previously avoided driving high may feel that it's okay after legalization."
Even so, with the data that's available, researchers can't prove that cannabis consumption causes more car accidents.
"Studies looking for a direct causal link between marijuana use and crash risk have been inconclusive," notes the study's lead author.
"Unlike alcohol, there is no good objective measure of just how impaired a marijuana user has become. Until we can accurately measure marijuana impairment, we won't be able to link it to crash risk," he adds.
Over the years, different companies have tried to come up with an accurate technology to measure weed impairment. While two people may consume the same amount of cannabis, their bodies could experience different reactions.
The FreshToast.com, a U.S. lifestyle site that contributes lifestyle content and, with their partnership with 600,000 physicians via Skipta, medical marijuana information to The GrowthOp.
Subscribe to Weekend Dispensary, a new weekly newsletter from The GrowthOp.
This post was originally published by our media partner here.