This post is presented by our media partner The Growth Op
View the original article here.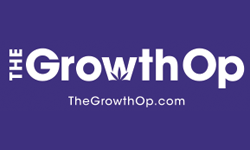 Man, who reportedly planned to use the medicine later, had left the weed in plain view.
Article content
A 36-year-old Uber driver in Ormond Beach, Fla. reported to local police that a group of teens he picked up from a McDonald's and dropped off at a private residence made off with his medical marijuana.
Article content
Medicinal cannabis can be transported in a vehicle. That said, the patient must have a valid medical marijuana licence on hand and be carrying no more than the allowed amount. State law notes licence-holders can buy up to 71 grams of whole flower every 35 days, reports Compassionate Healthcare of Florida.
Furthermore, Florida law requires patients to keep the medical marijuana in its original packaging and have the dispensary insert that details product information and recommended dosage, per the South Florida Sun Sentinel.
When told what happened, a responding officer said he didn't understand how the teens knew there was weed in the vehicle's centre console.
Some legal jurisdictions, such as Ontario, treat weed in the same way as alcohol. The product must be unopened, in its original packaging and packed somewhere that is not readily available to anyone in the vehicle. That is also the case in Nova Scotia, where improper storage can spark a to fine of $2,000.
Article content
Responding to the officer, the Uber driver acknowledged the console lid was open, showing the cannabis, because "he was having a bad day" and intended to use it later, the Ormond Beach Observer cites the police report as noting.
The driver reportedly became upset when the officer told him that although medical marijuana can be legally transported from a dispensary to a private residence, that right does not extend to when picking up Uber customers.
The officer said he could call a teen's parents and update the driver about the outcome. Upset, the driver then asked if he could leave and quickly drove away.
It wasn't the first time someone had been robbed of their medical marijuana in Ormond Beach.
During a decidedly more serious violent incident in 2021, the Daytona Beach News-Journal reported three men, who had previously received free cannabis from neighbours who used it medicinally, broke into their home near Ormond Beach, tied up a woman and beat up her boyfriend, who had a medical marijuana card. The accused then stole about $226 worth of weed products.
Elsewhere, there have been incidents of medical marijuana being stolen while being transported to dispensaries.
Last November in Martinez, Calif., KRON 4 reports a delivery driver was robbed by three masked men, two of whom were armed with semi-automatic weapons. The assailants made off with a large amount of medicinal cannabis meant for the dispensary and some of his personal belongings.
Among other places, delivery driver robberies have also occurred in Maine and California.
Subscribe to Weekend Dispensary, a new weekly newsletter from The GrowthOp.
This post was originally published by our media partner here.