This post is presented by our media partner Grow Opportunity
View the full article here.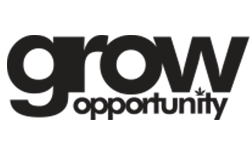 Grow Opportunity spoke to Greg Guyatt, CEO of Phoena, to discuss the marked evolution of his company. The Ontario licensed producer's new name stems from the word "Phenotype," and upon further consideration, also nods to the vibrant, immortal Phoenix. 
GG:  We're absolutely delighted to be entering a new phase of our evolution that was kicked off by the name change. Phoena is an exciting new era for everybody in the company, and as you know, it's derived from the word phenotype, which stems from the science that we apply to our business. 
We have new investors who are extremely supportive, and actually bring some very interesting knowledge and experience to the table as well. Moving forward, we're also continuing to mess with the relaunch of our brands in the rec space, primarily the liiv brand, which is gaining traction with our consumers. We're putting out a really top-quality product at a very compelling price point, and finally, working on relisting as a public company sometime in 2022.
GO:  Are you bringing new products to market? New phenotypes and new strains?
GG: Yeah, absolutely. We can't be sitting still. We're always working on the next big thing that we're going to bring to the market. We're not assuming that what we've got today is going to work tomorrow. 
Also, consumer tastes change over time. Right now, everybody wants high THC. But going forward, we think that's going to continue to evolve with more of a focus on interesting terpene profiles and taste and flavours, like the strains that we're going to be coming out with.
GO: What did you learn from this experience with CannTrust; what was the silver lining?
GG: Nobody would want to go through what we went through, obviously. 
We really took the opportunity to hit the reset button and we were able to take a look at our entire business — not just the regulatory environment — but also look at our full operations, from seed to sale, and really figure out: how do we run this business more efficiently?
At our peak, we had close to 800 people. We're 250 people now and we're happy with the size of the business today. But the reason we're able to run so lean is because we were able to really look at our operations and make it run very effectively. 
But I would be remiss by not mentioning that the reason we're able to operate this way is because of the people that we have on board. The team that we have, I believe, is the most passionate in the industry — about cannabis and about the  future of this industry. 
People often ask me, "well, tell me about your growing expertise?" and I say, well, we've got 120 experts working in the greenhouse, all of whom are extremely knowledgeable and extremely passionate about the plant, and they bring that to the office every day.
GO: What can you share with us about your plans for this fiscal?
GG: What I can say is that we're really looking forward to working with our new investors, Marshall Fields, a subsidiary of Kenzoll B.V., from Amsterdam, and growing our business in Canada, eventually the U.S. and beyond, both organically and through acquisition.
Our new investor being based in Amsterdam — we think that's an important aspect because Amsterdam is sort of the birthplace of  legal cannabis in a lot of ways. And the industry is evolving over there too.
Our new investors have been able to assemble a team of people with many, many years — I'm      talking some individuals with over 40 years of experience in the        cannabis business — that are working with us now and working to help expand our business internationally and helping us with our domestic operations. 
GO: What industry issues are you most concerned with now?
GG: I would say my primary industry concerns include excise tax, high provincial markups, and restrictions on packaging and promotion.
GO: Is there anything else you'd like to add?
GG: We're just absolutely delighted to be finally entering this new phase of our evolution as Phoena. We believe we've got the best team in the industry. 
There's lots of companies that are putting out good quality product. We think we can put out equally good product, but with a much more compelling operational   model than most, which we think separates us from the field.
We've got a long way to go still to be, what I would consider, successful, but I think the groundwork has been laid. And with the partners that we have in place, I think that we're ultimately going to be successful and there's going to be a lot more good news to come in the next year. 
This post was originally published by our media partner here.