This post is presented by our media partner The Growth Op
View the original article here.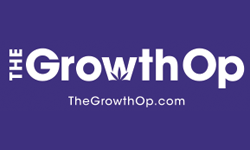 Colorado regulators shared that licensed retailers have 98 per cent compliance for checking IDs
Article content
Now that cannabis is legal in more U.S. states, some people are concerned about teens and access. And while access surrounding the drug might push some young people to try it or to fear it less, legal retailers, at least those in Colorado, are doing everything in their power to prevent this from happening.
Article content
This past week, Colorado regulators shared that there's a 98 per cent compliance with requiring people to show identifications before entering cannabis stores. The report indicates that 190 compliance checks have been done so far in 2022, with only four instances of retailers failing to ask for IDs.
Colorado state law makes it clear that non-compliance can lead to a lot of trouble for these businesses, including putting their cannabis licences at risk and facing up to a US$100,000 fine.
Article content
"Unauthorized sale of regulated marijuana to an individual under the age of 21 is considered a licence violation affecting public safety," noted the Colorado Marijuana Enforcement Division (MED).
"Businesses must remain vigilant in establishing internal measures to prevent underage access, and as the MED continues to monitor licensee compliance, it will evaluate business practices licensees have adopted to prevent unauthorized/underage sales," the division added.
Colorado asks its cannabis retailers to vet everyone who comes into their shops and to actively look for people who are perusing the store and look like they're younger than 21, verifying their age with an ID check. Retailers have the power to turn people away if they believe their ID to be fake.
Article content
While surprising in its cohesiveness, the data shared by Colorado has been backed by other studies that make it clear that legalizing cannabis doesn't increase underage drug use.
"Legalized cannabis retail sales might be followed by the increased occurrence of cannabis onsets for older adults, but not for underage persons who cannot buy cannabis products in a retail outlet," wrote authors of a study on legalization and underage cannabis consumption that was published this year.
The FreshToast.com, a U.S. lifestyle site that contributes lifestyle content and, with their partnership with 600,000 physicians via Skipta, medical marijuana information to The GrowthOp.
Subscribe to  Weekend Dispensary, a new weekly newsletter from The GrowthOp.
This post was originally published by our media partner here.