This post is presented by our media partner The Growth Op
View the original article here.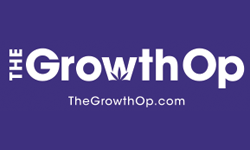 Investigators hoping to 'provide well-characterized and chemically consistent material' for preclinical evaluation
Article content
Two researchers at the University of Guelph's Ontario Agricultural College (OAC) have been given the green light to grow mushrooms known to produce psilocybin and other compounds that have sparked a therapeutic resurgence of late.
Article content
The go-ahead is courtesy of a recently approved Health Canada dealer's licence, a pursuit that took two years of effort by Max Jones and Gale Bozzo, both professors in OAC's Department of Plant Agriculture, and their teams.
Possession, sale and production of psilocybin a no-go unless authorized
With psilocybin and psilocin still listed under Schedule III of the Controlled Drugs and Substances Act (CDSA), Cannabis License Experts reports that possession, sale and production is not allowed in most cases.
That means research organizations and companies must either obtain a dealer's licence — which, depending on its specifics, could OK production, laboratory analysis and clinical studies — or obtain a CDSA, Section 56 exemption (the federal health minister may grant an exemption if, in his or her opinion, the exemption is necessary for a medical or scientific purpose or is otherwise in the public interest).
Article content
The plan for the University of Guelph (U of G) investigators is to study psychedelic mushrooms to gain a firmer grasp of their biology and genetics, learn what other functional compounds they might contain and "provide well-characterized and chemically consistent material for preclinical and potentially clinical evaluation," Jones says in a university statement.
Renewed interest in psychedelics as a therapeutic tool
Psilocybin has been touted for its potential to treat mental conditions such as depression, addiction and post-traumatic stress disorder.
"One area of particularly strong focus has been on the potential use of psilocybin for relieving end-of-life distress for palliative patients," notes information from Toronto-based law firm, WeirFoulds LLP.
Article content
"Proponents view psilocybin as providing relief from mental distress, particularly anxiety, when traditional treatment options fail for terminally ill patients as is often the case," it adds.
University of Plymouth investigators in the U.K. recently announced they are looking to address previously untested hypotheses about the origin of psychedelic compounds in fungi like magic mushrooms by researching fungal-insect interactions.
More information is needed given that psychedelic compounds found in so-called magic mushrooms "are increasingly being recognized for their potential to treat health conditions such as depression, anxiety, compulsive disorders and addiction," study authors say.
Article content
The U of G reports that "research into the psychiatric uses of the psychedelic is still in its infancy." Even so, "early results suggest the drug offers vast potential."
That potential is already being explored, sometimes via research and sometimes via purchase.
Just last month, a luxury resort in Ontario began offering cannabis-assisted psychedelic therapy for those looking for a wellness restart. Guests will be immersed in a holistic self-care program, combining psychotherapy, wellness practices like reiki (a complementary therapy relating to energy healing) and acupuncture, seasonal outdoor activities and chef-prepared, plant-forward meals "to enhance the mind-body connection."
Psilocybin present in at least 200 species of mushrooms
Article content
There are plenty of options available for investigators hoping to explore the therapeutic possibilities of psilocybin, given that, as Jones reports, there are at least 200 species of mushrooms that produce the substance.
"Those species aren't that closely related; they're diverse," he points out. "If you have 200 species producing a compound that affects the human brain, it's likely they are producing other interesting compounds, too," he suggests.
"We're interested in the potential biological activity of some of the other compounds in these mushrooms and whether they have any therapeutic value alone or in combination with psilocybin," adds Melissa Perreault, a professor in the OAC's Department of Biomedical Sciences.
Article content
"If there is any potential therapeutic value in these compounds, we would then bring them into some of the models I work with, such as those used to study specific aspects of depression or autism, to examine their therapeutic effects," Perreault reports.
Goal is to provide a supply of mushrooms for research
Of course, all that research requires a steady supply of psilocybin-producing mushrooms, which the dealer's licence will help the university obtain.
"We aim to create a supply of mushrooms to be used for preclinical and, perhaps, clinical trials in which the genetics and cultivation methodologies will be fully disclosed to researchers and the public," Jones says, adding that any such work will be done in a high-security facility on campus that meets Health Canada standards.
Article content
Per Cannabis License Experts, all licensed dealers "need to have a secure environment to store the controlled substances as specified on their licence. The level of security needed for the secure environment is decided based on the geographical location of the site, as well as the type and entire quantity of controlled substances that will be stored on the premises at any given time."
Dealer licences to be used for a variety of purposes
The U of G reports it is "one of the first Canadian universities to be granted a licence to cultivate mushrooms that produce psilocybin." Others, including companies, have also been granted the necessary licensing.
In 2020, for example, Numinus Wellness Inc. received Health Canada approval to amend its existing licence to allow its researchers to "conduct research to standardize the extraction of psilocybin from mushrooms."
Article content
In January 2022, Psygen Industries Ltd. announced its wholly-owned subsidiary, Psygen Labs Inc., received a dealer's licence. Upon completing its facility in Calgary, the company plans to manufacture, sell, import, export and otherwise deal with, among other substances, LSD, MDMA, psilocybin and psilocin.
This past spring, B.C.-based Optimi Health harvested its first crop of psilocybin mushrooms at its facility in Princeton, B.C., according to CBC News. The large facility can reportedly produce about 2,000 kilograms of dried psilocybin mushrooms each month.
Also this summer, the Centre for Addiction and Mental Health (CAMH) announced it had been awarded Canada's first federal grant to study psilocybin and its effect on treatment-resistant depression to determine if psychedelic effects are necessary to have antidepressant effects.
"If this study shows that psilocybin is still effective at treating depression without inducing a psychedelic state, it could remove the time-intensive and costly need for psychological support during the treatment. This would make the treatment more accessible both for health care funders and for those seeking treatment," Dr. Ishrat Husain, head of the CAMH Clinical Trials Unit and the study's principal investigator, said in the statement.
We'd love to hear from you. Get in touch with feedback and story tips at thegrowthop@postmedia.com
This post was originally published by our media partner here.